Woolworths has refuted the Fair Work Ombudsman's accusations that its trolley collectors are being underpaid.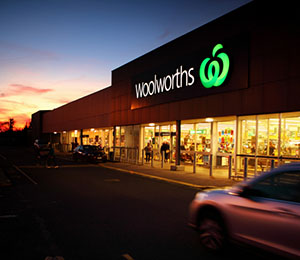 Woolworths
has defended its practices in the face of allegations that trolley collectors at its stores have been underpaid, with the supermarket chain expressing disappointment at how it has been characterised.
Natalie James
of the
Fair Work Ombudsman
(FWO) has singled out Woolworths as part of a general warning to large companies that they are likely to face prosecution for issues surrounding wages in their supply chain.
Fairfax reports that the FWO is set to complete an inquiry into Woolworths that began in 2014, regarding the exploitation of trolley collectors. James said, "As the beneficiary of these services, we are hopeful that Woolworths, like
Coles
before it, will step up and recognise that it has a moral and ethical responsibility to join with the FWO to stamp out exploitation of workers in its labour supply chain."
However, in a statement Woolworths rejected James' comments.
"Woolworths is disappointed by the Ombudsman's characterisation that we do not take these matters seriously. We have a strong record of ensuring that our trolley collection contractors pay their workers fairly and uphold their responsibilities under the law. We have no tolerance for breaches of workers' rights.
"Woolworths undertakes regular audits of our trolley collection contractors to ensure compliance with employment law and regulation. We act on all cases of underpayment and other issues to ensure the trolley collection contractor remedies any issue. If they fail to remedy the issue promptly, we terminate the contract.
"At this point in time all issues have either been satisfactorily remedied or, in the case of two sites, are under investigation."
James praised rival supermarket Coles for improving its practise and treatment of trolley collectors in the face of claims of exploitation in 2014.
"I wish I could say these positive outcomes are reflected throughout the entire sector. But they are not," James said.