One Australian company has made some radical changes to focus on a healthy work/life balance for all staff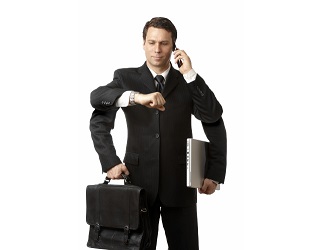 A PR agency based in Newtown, Sydney, has made some strong changes to focus on a healthy work/life balance for all staff.
Indeed,
The Atticism
believe they are the first agency in Australia to implement such a major shift in work hours so that staff focus on their health and lifestyle as much as they do on their work.
Renae Smith
, Director of The Atticism, has limited her staffs "in office" hours to just 20 hours per week (Tues - Thurs), and encourages staff to work remotely (and only part time) on Monday and Friday.
"Six months ago I was totally burning out. I was even admitted to hospital for heart palpitations, the doctor diagnosing those to be most likely from stress," said Smith
"I would be checking emails from 7.30am to 8.30pm, seven days a week. I had forgotten how to relax."
She told
HC
that she chose the days Tuesday- Thursday to be in the office because they were the busiest days.
"I thought: Why not concentrate our efforts to the days we know bring the most results?"
"Staff still check their emails on Monday and Friday and anything urgent is always responded to - but you can do this at the beach, at a cafe or even in bed. We have the technology to work so well remotely now - let's use it.
"Within two weeks I noticed that I was happier and healthier and my staff were incredibly happy so I decided to stick on with it.
"When we are in the office we are working extremely hard and the days that we are not we are still contactable."
After two months of implementing this flexibility initiative, Smith has been very impressed with the results.
"It seems we get a lot more done and we are more productive if we pack it in from 9:30 to 3:00, and everyone is much more happier than if we dragged it out and are sitting around," she said.
Smith added that at the moment we are generally seeing too many people engaged in the "glorification of busy".
"What I think has happened is that you are not seen as doing your best unless you are burning out," she said.
"The more stressed you look, the more people think you are working harder and I think that that's pretty dangerous.
"As someone who owns her own business I thought that I wasn't being a responsible person and growing my business unless I was dead tired on a Sunday.
"I realised that that's not what it's about. What it is about is results and I think you get better results if you have happy people."
Related stories:
HR must think outside the box to attract the best
Should employees be trusted with unlimited annual leave?
What makes a high-performing HR team?