The working week for a healthy life should be no more than 39 hours, according to new research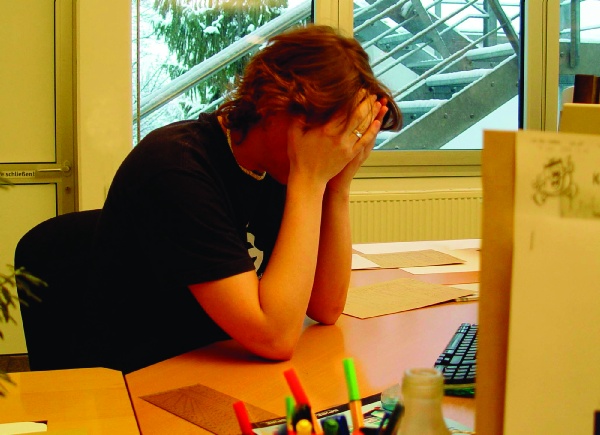 Employees working more than 39 hours a week are putting their health at risk, according to new research by
The Australian National University
.
This is a problem because about two in three Australians in full-time employment work more than 40 hours a week, according to lead researcher
Dr Huong Dinh
from the ANU Research School of Population Health.
Moreover, long hours are particularly a problem for women who do more unpaid work at home.
In particular, working more than 39 hours a week is harmful to a person's mental and physical health, because it leaves less time to eat well and properly look after themselves.
The research, published in Social Science & Medicine, flies in the face of the 48-hour-week limit set internationally about 80 years ago.
"Long work hours erode a person's mental and physical health, because it leaves less time to eat well and look after themselves properly," Dr Dinh said.
Dr Dinh said the healthy work limit for women was 34 hours per week once their other commitments were taken into account.
"Despite the fact that women on average are as skilled as men, women on average have lower paid jobs and less autonomy than men, and they spend much more time on care and domestic work," Dr Dinh said.
"Given the extra demands placed on women, it's impossible for women to work long hours often expected by employers unless they compromise their health."
The study involved data from about 8,000 Australian adults as part of the Household, Income and Labour Dynamics in Australia (HILDA) Survey.
HC
recently spoke to
Renae Smith
, director of the PR agency
The Atticism
, about why she decided to limit her staff's in office hours to just 20 hours per week (Tues-Thurs) and encourage staff to work remotely (and only part-time) on Monday and Friday.
She chose the days Tuesday- Thursday to be in the office because they were the busiest days.
"I thought: Why not concentrate our efforts to the days we know bring the most results?"
"Staff still check their emails on Monday and Friday and anything urgent is always responded to - but you can do this at the beach, at a cafe or even in bed. We have the technology to work so well remotely now - let's use it.
"Within two weeks I noticed that I was happier and healthier and my staff were incredibly happy so I decided to stick on with it."
Related stories:
Wellbeing is central to most business strategies, says report
Exclusive: Jeff Kennett on mental health in the workplace
What companies can do to prevent employee burnout