Unplugging from busy allows clarity to happen. Here's how leaders can be distracted by busyness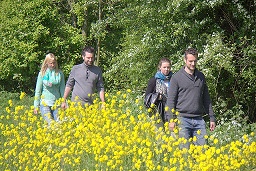 When faced with uncertainty as a business leader, your temptation may be to double-down on busy.
But before you launch into whirlwind mode, you need to be aware of a psychological bias that can still result in you and your business spinning its wheels — the bias known as 'action bias'.
This means when things get complicated you get busy and into action, even if that activity is counterproductive.
'Action bias' is an emotional reaction to the unsettling feeling that you should be doing something.
Stress hits a certain level, and you jump into busy — and not in any kind of constructive way.
You end up delegating things that don't need to be done, asking for reports you've already reviewed, deleting the wrong emails and sorting out the cupboard in the staff kitchen with all those old, chipped, Star-Wars memorabilia mugs.
Getting distracted by busy is a subtle influencer on where our time goes throughout a day. So how to put purpose to your action?
Developing yourself as a leader can be the greatest personal development ride you'll ever find yourself on.
Put yourself out there and you'll learn things about yourself you never knew existed. Those things that press your buttons, and those things that shake the foundations of your long-held, oft-unhelpful beliefs.
Some things you'll love and others you'll be embarrassed to admit even to yourself, let alone your team. The goal is to be present — to absorb this moment, pay attention to what is happening and get curious.
When you do, clarity of purpose arrives. This is the reason we get our best ideas in the shower or when we're out for a walk; unplugging from busy allows clarity to happen.
Here are some tips for sitting in the mess and focus your action:
Notice your responses: before spinning into action, any action, bring forth a scientific curiosity about what is happening and enquire further. 'Isn't that interesting,' you might say. 'I wonder what is driving that result. Where does that come from?' The same goes for developing as a leader. Be present to your responses — the good, the bad and the downright ugly.
Satisfy your curiosity: when we start enquiring, our brains scour the known and unknown to figure out what is happening. Use this insatiable drive to your benefit. Get curious about yourself and your responses, and use this knowledge to grow your leadership skills and ensure your action has purpose.
The most important thing is to not beat yourself when you notice that you've gone down a rabbit warren you didn't need to. Pay attention and notice it. At the start of the day clarify the ONE THING you could nail to make the day feel like it was a success.
Then do that thing. And when you do inevitably get distracted, come back to these questions,
'What's the best use of my time right here and now? What is it that actually matters?'
Then go do that thing.
Alison Hill is a psychologist and co-founder of Pragmatic Thinking, a behaviour and motivation strategy company. She is also the best-selling co-author of Dealing with the Tough Stuff, and Stand Out: A real world guide to get clear, find purpose and become the boss of busy.
Related stories:
How HR leaders can manage their executive through change
How leaders can extend their influence
How HR leaders can manage their executive through change