One successful leader says the cohort is highly-ambitious and open to feedback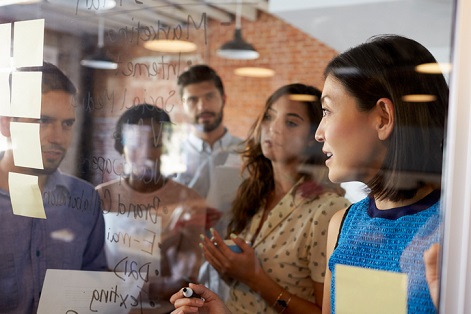 Employers that don't abandon their millennial misconceptions will only end up harming their organisations and driving ambitious employees away – that's the warning from one successful leader who says young people have a lot to offer in today's workplaces.

Stu Cooper is the general manager of Certus Insurance and has worked across every size of organisation with people in all stages of their careers – during that time, he says he's regularly come across the perception that millennials don't want to put in the hard work.

"They clearly do, you are kidding yourself if you believe that some of the most aspirational young people we have seen in a long time don't realise there is a lot of hard work to put in before reaching the summit of their aspirations," he tells HRD.

"The perception of hard work hasn't changed and kept up with their reality which is so much quicker, more connected, and transparent than generations previous," he adds.

Cooper – who is set to feature as a key speaker at the upcoming Millennial Workforce Summit – says another misconception is that young people don't want to hear open and constructive criticism about their future.

"Often those not of the millennial age bracket believe that constructive criticism falls on deaf ears, or that millennials are too precious to hear what is being said," he tells HRD.

"I find that millennials are some of the most open to criticism and ideas of how to get better," he continues. "Socially, they have been seeking guidance, opinions, and validating each other for years in an open an online format. They want to hear it, they want to get better – we (being those in management) just have fined tuned the way we deliver it yet."

According to Cooper, employers must re-examine their perceptions or risk limiting the growth of millennials within their organisation.

"You have people who want to grow, develop, and change their world and because you have this idea that they don't want to put in the hard work, and aren't open to helpful critiquing of their role, you effectively stop any progress that can be made," he says.

"Millennials are really quite emotionally intelligent and can sense these misconceptions being a barrier to growth so in turn put up a wall themselves making it a self-fulfilling prophecy," he continues.

"Organisations are slow to realise that millennials are the leaders, consumers, and champions of tomorrow which can in turn slow the ability of an organisation to utilise an increasingly knowledgeable workforce to help them grow and tap into new markets for internal talent, as well as bigger and far reaching customer base."

Stu Cooper will be joined by a bevy of other industry leaders at the upcoming Millennial Workforce Summit in Auckland. More information about the event – which features engaging panel discussions about how HR can fully leverage the millennial generation – can be found online. Registrations are now open and HRD readers are encouraged to book in early and save with the Super Saver offer.