A new study shows Australian employees are more stressed as money pressures mount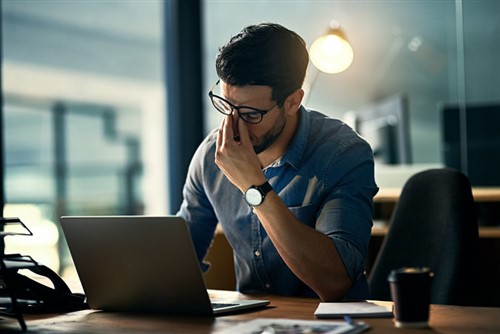 Organisations without a financial wellness program in place are being warned about reduced productivity and employee wellbeing after a recent study found many Australian workers are growing increasingly stressed as their money pressures mount.
According to a new survey by Willis Towers Watson, a quarter of the Australian workforce is performing below its best because they're distracted or under duress as a result of financial concerns.
The same research found that 51 per cent of workers have significant worries about their current financial state and 41 per cent have significant worries about their future financial state.
Of the employees with currently financial concerns, exactly half said their worries keep them from doing their best at work and they'd move to a new job if the opportunity arose.
"When we look at the trend from our previous survey in 2015, these numbers are getting slightly worse, despite economic conditions being relatively benign, with low interest rates, low inflation, low unemployment and high asset prices," said David McNeice, a senior consultant in Willis Towers Watson's human capital and benefits team.
"For any employer, the survey raises two action points," he continued. "They need to consider the stress levels in their own organisation and the extent of the problem, and identify mitigating strategies to reduce that stress."
Worryingly, the study also found that 28 per cent of Australian employees agree they have no significant savings and are living from payday to payday.
"The ongoing financial worries that are plaguing so many employees are taking a toll on their financial confidence, impacting not only the personal lives of the employees, but also negatively affects their behaviour at work, particularly their productivity, engagement and physical and mental health," said McNeice.
As workers struggle under the weight of financial burden, many Australians are looking to their employer for assistance – in fact, 39 per cent said they would like their employer to offer tools which could help improve their situation.