New research has found 45% of Australian workers felt insecure in their current workplace arrangements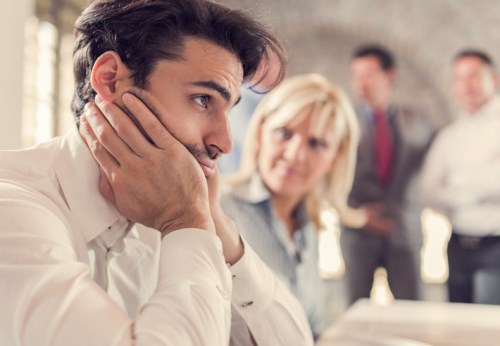 Those who describe themselves as insecure workers report greater levels of stress in all areas including finances, work, health and fitness, family and friendships, according to the lead researcher of Reventure, Dr Lindsay McMillan.
"Insecure workers are twice as likely to become physically sick due to workplace stress and five times more likely to be hospitalised for a week or more because of stress," added Dr McMillan.
"They are also twice as likely to say they feel stressed making ends meet."
Dr McMillan's comments come as the Precarious Work Insights report found 45% of Australian workers felt insecure in their current workplace arrangements and have had three or more jobs in the last five years.
He added that the new report captures some "surprising findings" about both new and old ways of working.
"We wanted to know whether insecure work is a choice or whether people take it up as a necessary evil when they actually want more secure work," Dr McMillan said.
"We found 37% of insecure workers are driven to that type of work because of their financial circumstances and needing to earn more money, only 11% are after the flexibility."
The report also found that 62% of insecure workers are looking for a new job in the next 12 months, which can have more unintended consequences on the welfare of employees.
"Changing jobs frequently can make it hard to make connections with colleagues and make work feel very lonely and the youngest in the workforce are feeling the most affected," said Dr McMillan.
"Generation Z is most likely to feel workplace loneliness with more than half of workers aged 18 to 23 who say they feel lonely at work."
Indeed, a recent Australian survey also found that 60% of respondents often felt lonely and more than 80% believing that the feeling of loneliness is on the increase in our society.
Earlier in the year, Marcela Slepica, director of clinical services at AccessEAP said chronic loneliness has a negative impact on both physical and mental health and this epidemic is hurting wellbeing and workplace performance
"Chronic exhaustion, burnout and an unsupportive workplace culture are some of the common causes of loneliness in the workplace so it's important that workplaces are doing what they can to combat these issues."