Interventions can maximize 'decision-making, motivation and performance,' say experts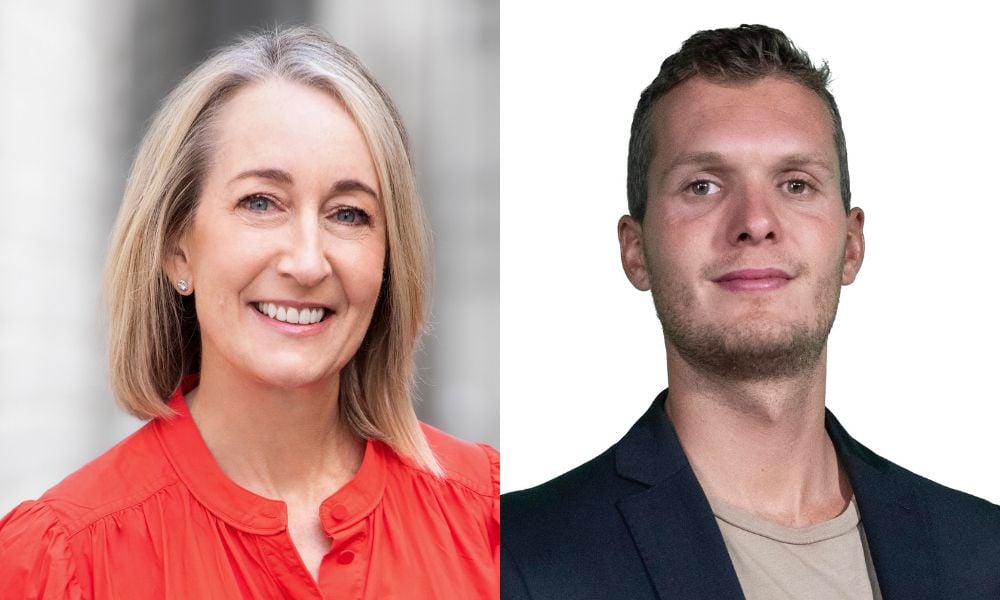 Predicting how employees will behave and interact at work is a complex task given that employers only get a sneak preview into a person's psyche during interviews.
But combining an array of different personalities at a workplace and expecting them all to bond and work together to form a meaningful and positive culture shouldn't be left to potluck. Strategies need to put in place to facilitate harmonious conditions, structured lines of reporting and clearly articulated tasks.
And one way to do that is through behavioural science.
"Behavioural science helps organisations understand their people's behaviours and mindsets, not just the outcomes, to design an environment that drives the right behaviours of their employees, and through that maximises the impact the workplace environment has on decision-making, motivation, and performance," Max Reisner, behavioural economist, We Are Unity, said.
Effective strategies
In behavioural science interventions, "strategies that effectively tap into intrinsic motivation, provide clear incentives, leverage social norms, and prompt self-reflection tend to be more successful," Reisner says.
"On the other hand, relying solely on information provision, fear-based messaging, or imposing mandates often yield limited results in behaviour change. Understanding the complexities of human behaviour and tailoring interventions to individual needs and preferences is crucial for achieving sustainable and impactful outcomes."
For example, incentivisation is more effective than mandating when nudging employees to attend the office, he says.
"Offering attractive incentives fosters motivation, autonomy, and engagement, leading to improved work behaviour and productivity."
But there is no one-size-fits-all approach for organisations when implementing change, Reisner says.
"It is essential to consider the individual needs of each organisation, as these needs can vary from one workplace to another."
Influencing behaviour
Reisner believes there are simple methods to use at a workplace that make everyone's life easier and create a positive environment from the outset.
"It can be simple as creating techniques such as 'habit stacking'," he said. "An example of this is encouraging employees to link a brief stretching routine into their daily coffee break."
Other methods he recommends include simplifying complex decision making, providing clear guidelines or creating employee playbooks to make everyone's life easier. Even setting the printer to default double-sided printing reduces time set on smaller tasks, helps the environment, and promotes focused work by eliminating little distractions.
A systematic approach
"Behavioural science offers a systematic approach to identify and address human behavioural barriers, optimise work processes, and create a supportive and engaging work environment," Anjani Amritt, former corporate lawyer and now leadership consultant, says.
In the office, there are several scientific methods that can be employed to improve work behaviour, mood, culture, and productivity, he says.
"These methods may include implementing evidence-based practices such as self-reflection, emotional regulation, positive reinforcement, visioning and goal setting, feedback mechanisms, and promoting a sense of collective and individual purpose and autonomy among employees.
"Also, strategies like designing the physical workspace to enhance well-being, fostering social connections, and integrating mindfulness or stress-reduction techniques such as meditation can contribute to a positive work environment."
Task focusing
One way of ensuring a scientific approach is to have set goals with measurable outcomes. This gives the employer and employee both a sense of accomplishment and allows the employer to accurately assess whether the employee can perform the role.
"Workplace psychology shows that three elements are needed for motivated high performance and organisation health," Lyndal Hughes, Q5 managing director, said.
"They are a sense of control over work tasks and decisions, stretch in capability and positive relationships. All three are referenced in the dominant theory of motivation."
Hughes believes that by focusing on scientifically evidenced practices, employers take a lot of the angst out of management and give the employees specific tasks to complete, which boosts their motivation and work objectives.
"Firstly, set up tasks so there are key chunks of work that each person can own and make decisions on," she said. "People don't need full control, but they do need a sense of control over key parts of their work. Make the boundaries clear and then let people get on with it. Balance this with support, such as 'coaching style' check-ins."
Secondly, ensure that people are being stretched to the full use of their skills and knowledge, Hughes said.
"Give extra projects, rotate tasks, and increase role scope. This is not about doing more work because, let's face it, everyone is too busy as it is. It is about giving people increasingly challenging work."
Finally, consider ways to increase collaboration within the team and across teams, she said.
"It is not only great for performance, but it keeps work more interesting. Also, don't ignore tension in the team or between a couple of people. Research shows that poor relationships drain resilience and undermine performance."