The WA branch of the Maritime Union of Australia has been ordered to pay compensation to a couple who were denied employment because they were not union members.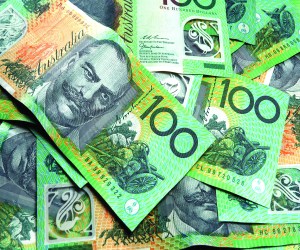 The Western Australia branch of the Maritime Union of Australia (MUA) was recently ordered to pay over $720,000 compensation to a Perth couple who were denied work because they were not members of the union.
The Federal Court fined the MUA $79,200, and also ordered the organisation to pay $723,300 to Bruce and Lynne Love.
Skilled Offshore – formerly Offshore Marine Services – was ordered to pay the MUA a third of the compensation for its role in refusing the couple work.
The court found that Skilled Offshore Australia had made MUA membership a prerequisite for employment and told the Loves that in order to secure employment as stewards, they had to obtain membership.
Their applications were then rejected by the MUA, ensuring that the jobs went to existing union members.
The
Fair Work Ombudsman
(FWO) began legal proceedings in June 2011.
The following year, Offshore Marine Services was fined $7500 after admitting its actions, but the MUA defended the claims.
In his decision, Justice John Gilmour ruled that the MUA's actions were "blatant use of illegitimate industrial action power to bully Offshore Marine Services" into denying the couple employment.
He added that Offshore Marine Services had wanted to employ the couple, but was threatened with industrial action by the MUA if it did so.
Workplace legislation prohibits employers from employing a person based on whether the person is a member of a union.
"Employees have the right to join or not join a union and this should not have any bearing on their ability to seek paid employment," said Fair Work Ombudsman
Natalie James
.
MUA branch secretary Chris Cain said that the union would be discussing the outcome with its legal team,
WA today
reported.
Related articles:
Should unions be banned from exposing undetermined industrial action to the media?
"Depraved" MUA is first union to face legal action for bullying
Courts divided over "scabs" with "no guts" dismissal