PricewaterhouseCoopers has now offered its innovative flexible work program to more than 6000 staff across the country.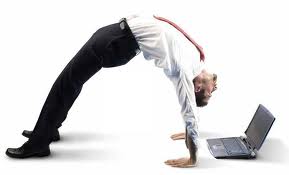 PricewaterhouseCoopers has extended its flexible working policy to all 6,000 of its employees, giving them the freedom to choose their own working hours.

PwC's policy has reversed the onus on employees to convince management to fit in with their schedules. Instead, under the new program, managers must find a way to make the arrangements work unless they can convince their own superiors that this is impossible. Examples of potential working arrangements that are being offered include working part-time, job sharing, varied work hours and telecommuting.

Human capital partner for PwC, Debra Eckersley, said: "We trust our people to decide the best way to work for themselves and to make sure we are still delivering great client service. People are working different hours, not necessarily more or less," she told the Australian Financial Review.

First trialled earlier this year, these flexible working arrangements have benefited PwC as a whole, Eckersley said. "We would overwhelmingly say it has had a positive impact on our productivity. We are a people business so it is all about how we enable our people to be at their best and we know they are at their best when they feel their life is under control".

Eckersley said that these flexible work arrangements could be taken for a range of reasons including hobbies, creative pursuits, family obligations and religious holidays.

This move sees PwC join companies such as Telstra which rolled out its All Roles Flex program in March 2014.

"[Flexibility] will be considered the starting point for all roles – both at the recruitment stage and for current employees," David Thodey, the then CEO of Telstra, said. "Our work is not just about numbers, although this is certainly important. It is really about creating an inclusive culture within our organisations for both women and men to achieve their full potential."

By introducing its own flexible working policy, PwC hopes to attract high-level talent to its organisation. This comes at a time when other major corporations are trying new and innovative approaches to nurture and build staff satisfaction. For instance, Deloitte and Accenture have recently announced the end to annual performance reviews, instead focusing on more organic methods of evaluation and appraisal which are less disruptive to employees.