Statistics from some of the world's biggest technology companies show that their workforces are still predominantly male. Are diversity initiatives the answer to addressing the gender imbalance?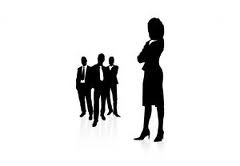 Despite high-profile female executives like Facebook chief operating officer Sheryl Sandberg and
Yahoo
CEO and president
Marissa Mayer
, it appears as though diversity has yet to gain a proper foothold in the technology world.
Google's diversity figures show that its global workforce is 70% male and it's not alone. Apple has the same gender ratio globally, as does Twitter, while Facebook is 69% male and Yahoo is 63% male.
"We're not where we want to be when it comes to diversity," said a statement on Google's diversity page.
"And it is hard to address these kinds of challenges if you're not prepared to discuss them openly, and with the facts."
Twitter vice president of diversity and inclusion Janet Van Huysse echoed the sentiment in a blog post.
"We are keenly aware that Twitter is part of an industry that is marked by dramatic imbalances in diversity – and we are no exception," she wrote.
"By becoming more transparent with our employee data, open in dialogue throughout the company and rigorous in our recruiting, hiring and promotion practices, we are making diversity an important business issue for ourselves."
But are diversity initiatives the answer?
A
Wall Street Journal
blog post highlighted research which suggested that affirmative action policies designed to attract groups like women and racial minorities could open those groups up to greater scrutiny from their peers.
The study, by researchers from New York University, University of Michigan and George Mason University, defined affirmative action as any positive steps organisations take to increase the representation of groups that have been traditionally underrepresented, according to the post.
Lisa Leslie, the study's author and an associate professor of management at New York University's Stern School of Business, said that such policies signified that certain groups needed extra help and other workers might infer that they weren't competent or able to get roles on their own.
The research also found that minority workers at organisations with affirmative action policies were perceived as being less likeable and warm, because the policies were seen as making them more competitive and giving them a helping hand up the job ladder, the post said.
"We tend to make negative attributions about people we compete with," said Leslie.
Instead, she suggested that companies combat such perceptions by making it clear that hiring and promotions are based on merit and that having a diverse workforce is beneficial, with a greater range of perspectives contributing to more creativity and innovation.
What do you think tech companies need to do to increase workforce diversity?
Related articles
Sexism so subtle, we fail to notice it
Women in tech: The sexist culture blocking their progression
Internet giant faces diversity crisis