Organisations are increasingly choosing to invest in upskilling and traineeships, indicates new research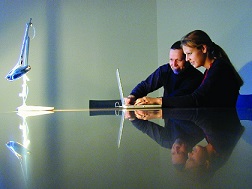 Thirty-eight per cent of Australian employers' report difficulties filling job vacancies due to talent shortages, according to new research by ManpowerGroup.
This figure was down four percentage points from last year, making it the lowest level since 2007.
The 11
th
annual Talent Shortage Survey of more than 1,500 employers in Australia, showed lack of experience (23%), lack of available applicants (21%) and lack of hard skills (20%) were the top three reasons why Australian organisations can't fill positions.
The fact that the percentage of employers struggling to fill roles has fallen under 40% for the first time in over nine years indicates a "slight softening in Australia's labour market", according to
Richard Fischer
, Managing Director, ManpowerGroup
ANZ
.
"It's a positive sign to see this year's results are at the lowest level since before the GFC, but that's not to say there aren't still challenges for employers when it comes to sourcing and securing the right talent, said Fischer.
He said that looking at the current economic outlook for Australia, it's unlikely this talent shortage figure will continue to drop significantly.
"Especially when looking at highly skilled industries such as the IT sector, where demand is likely to rise even further in the coming years as roles around integration of mobile application, solutions and cloud computing rapidly increase," said Fischer.
Moreover, the World Economic Forum predicted that 35 per cent of core skills considered important in the workplace for employees will change between 2015 and 2020.
"More needs to be done by educational institutions, government and organisations to ensure we create a skilled workforce that can adapt to changing market demands and position us well for future economic growth," said Fischer.
In terms of the hardest skills to find, for the tenth consecutive year, skilled trades ranked number one, with engineers in second place, followed by management/executives and sales representatives.
"Skilled trades has topped the list for difficult roles to fill for the past decade," said Fischer.
"Previously, this was linked to creation of roles through the mining boom. Now, although we continue to unwind from this period, we have shifted into a construction bonanza, driven by large infrastructure projects across Victoria and New South Wales.
"This has seen sustained demand for specialist skilled Trades and engineers."
Further, 76% of employers are responding to talent shortages by training and developing existing employees to fill open positions.
Fischer said the results show a new trend in recruiting focused on a candidate's ability to adapt and learn.
"Technology has shifted market demands and has dramatically changed the way we work. It's not only reshaped existing roles but created completely new jobs that were unheard of only 10 years ago," he said.
"With so many new fields emerging, it's becoming increasingly more difficult for organisations to find the right talent with the needed experience.
"As a result, organisations are choosing to invest in upskilling and traineeships. If employers can't find the perfect fit, they seek the 'teachable' fit and invest in their employees."