MS Canada's VP, People Innovation & Volunteers on her foray into the world of HR and purpose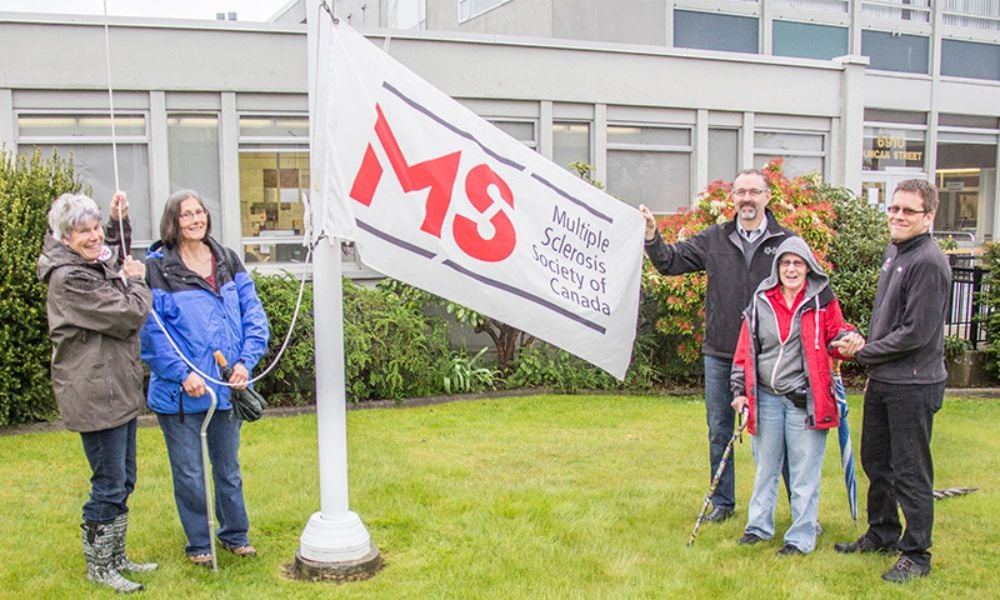 With a passion for purpose, Danielle Mandell, Vice President of People Innovation & Volunteers at MS Canada, embarked on a journey of self-discovery before deciding HR was for her.
"My early career days were marked by uncertainty," she tells HRD. "I lacked a clear direction, making it challenging to find my marketable skills."
Amidst the plethora of choices, Mandell's heart gravitated towards purpose-driven organizations, eventually leading her to the nonprofit domain. And, the following pursuit of personal and professional growth urged Mandell to delve into people management.
Making a genuine impact
"I found joy in creating a harmonious work environment, where the needs of both employees and constituents are balanced," she says.
Inspired by this revelation, Mandell sought to specialize in HR.
"Taking charge of my career journey was pivotal. Organizations provide opportunities, but it's essential to chart our own course aligned with our passion. I take pride in nurturing an environment that empowers team members to make a meaningful impact.

"For me, being part of an organization that strives to make a genuine impact is paramount. The evolution in the nonprofit space has led to a shift in language, focusing more on impact rather than just a purpose."
Working at MS Canada has been a captivating experience for Mandell. The dedication of the vast MS community, including those living with MS, care practitioners, researchers, staff, donors and volunteers across the country, has left her constantly inspired.
"When defining our organizational direction, we focused on the impact we aim to achieve," she tells HRD. "People come for the purpose, but they stay for the impact."
'We analyse the volunteer journey'
At MS Canada, the passion for the cause brings individuals together, while the collective impact fuels their commitment to making a difference. However, it's not without its challenges – such as managing a diverse workforce that includes both employees and volunteers.
"At MS Canada, we have around 175 employees spread across the country, including Quebec," Mandell explains. "However, our volunteer force numbers in the thousands, making it a critical aspect of our organization. Similar to an employee lifecycle, we analyse the volunteer journey, recognizing that life events may influence their level of engagement."
Volunteers might take a step back, become highly engaged, or exit the program for various reasons, necessitating a well-structured approach.
"Our team creates the necessary tools, training mechanisms, and frameworks for recruitment and onboarding. Working closely with others across the organization, we ensure seamless implementation and continually refine our processes based on feedback and evolving needs."
Maintaining connectivity in flexible models
On the topic of technology, Mandell acknowledges the complexities inherent in MS Canada's nationwide operation. With various layers, different teams, and regional nuances, technology plays a vital role in keeping the organization cohesive. Emphasizing the importance of local context, Mandell stresses the need to strike a balance between overarching best practices and the flexibility to accommodate regional differences.
"In our evolving work environment, maintaining team connectivity in a hybrid, flexible setup has been a major challenge," she tells HRD. "No one has a foolproof solution, but we keep experimenting to enhance the employee experience."
Moving forward, MS Canada aims to enhance support around inclusion, diversity, equity, and accessibility (IDEA) within their community. Mandell envisions this program to encompass both employees and volunteers. However, she acknowledges it's still in its infancy and a work in progress.
"We're exploring resource groups and a community-staff partnership model," she shares. "The goal is to expand connectivity and support throughout our community, not just limited to individuals directly affected by MS."