A sustainable, fresh benefits program will keep not just employees happy but your CFO as well. HRD explores how to create a cost-effective and engaging benefits program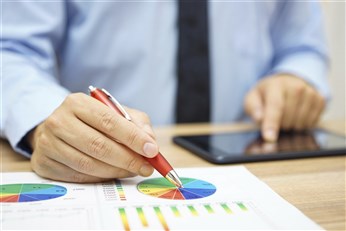 It happens time and time again: a benefits program is launched amid much fanfare and genuine interest from managers and employees. Six months on, the dust has settled, the buzz has gone, and engagement with the benefits program has dipped. Worse still, the CFO has started questioning the value of such a program.
This needn't be the case. Indeed, Tracy Mellor, managing director for Australia and New Zealand and group people director at
Reward Gateway
, says keeping benefits offerings 'alive' for clients is something she enjoys most about her current role.
"It's been rewarding helping businesses see their utilisation of benefits skyrocket as they create a plan to ensure their teams know what's available," she says. "One-off emails telling people where things are on the 'dusty intranet' don't work. What's needed is an ongoing and comprehensive approach to communication. And you're not fi nished there, because if you source your own 'deals' with gyms or car companies, for instance, they need to be up to date and obtain a great deal too – actually, the best!"
Mellor knows this first-hand. Prior to joining Reward Gateway – she was in fact one of their first customers – she was general manager, people and culture, at Rebel Group.
"I was so fed up of negotiating with suppliers, particularly gyms, only to find that there was a better deal for those that just walked in off the street. It was so frustrating – and the employees let me know too, which was even more frustrating," she explains.
Mellor also knows that sometimes it's the internal communication systems – the aforementioned 'dusty intranets' – that leave a lot to be desired.
Conversely, Mellor has also seen userfriendly benefit platforms operating through company intranets. The reason for their success is that they have evolved to be more in line with how online technology looks and feels outside of the workplace, so from an employee experience perspective it looks and feels very natural to them.
For example, the Reward Gateway employee discounts platform has many features and steps that resemble how employees would shop on the internet, so when they go into this benefit it feels natural, creating a positive and easy user experience. "The more providers can stay connected with the outside world, the better chance we have of making it easy and accessible for our employees," Mellor says.
It's just as important for benefits programs to be easy for HR to administer. Some HR professionals that Reward Gateway works with want to leave all the 'heavy lifting' work to their employee engagement partner. Reward Gateway will therefore help clients create a centralised and branded hub for their benefits, and work closely to drive adoption of the benefits from day one. Other employers, of course, want more hands-on control.
"In that case any solution they use should have the same consumer-like feel as the product the employees are experiencing, and can easily be a place they can manage all their benefits, reward and recognition solutions, and employee communications," Mellor says.
HRD outlined the importance of segmented communications in Issue 14.9, and Mellor reiterates the central question to ask. "If we want HR communications to stand out and stick, we need to address the WIIFM factor – what's in it for me," she says. "So give them something which appeals to them as individuals. Segmentation is the perfect tool to do this, helping us target the answer to this question for our various employee groups."
To answer the WIIFM question, employers need to offer a wide breadth of benefits. Key elements of a comprehensive benefits package are benefits that increase the disposable income of employees, says Mellor.
TRACY MELLOR'S TIPS FOR WINNING OVER SCEPTICAL CFOS

"Balance, whether it's with a balanced benefits offering or a balanced benefits budget, is key to creating robust and sustainable benefits. Benefits, such as those providing savings to employees, can be extremely helpful in achieving this balance, as they are low cost and low effort but provide high engagement. This means that each dollar goes further to deliver an ROI to the business. Compare this to a benefit which costs two or three times more and has significantly lower utilisation, meaning each dollar has a lower ROI.

"Also, remember that the most expensive thing you can give your employees is cash – a pay rise; you pay payroll tax and super and they pay income tax. So instead of giving them a 3% pay rise, which means significantly less to them and costs you more, you can give them discounts as a benefit, which costs you less than 0.1% of payroll and they're going to save around 5% of their salaries – saving money on things they would be buying anyway, like groceries, petrol, holidays and insurance. If this doesn't put a smile on your CFO's face, then nothing will!"
The technology factor
Staying fresh also means being across constantly evolving technology – for example, providing real-time access to discount benefits. Mellor recalls a recent conversation with Helen O'Reilly, chief HR officer at Teachers Mutual Bank: "Helen described it perfectly – people don't want to plan to buy something. Whether it's the weekly shop at
Woolworths
or
Coles
, a fashion frenzy at
David Jones
or Myer, or a one-off big purchase in Good Guys or JB Hi-Fi, they want it now. In fact, they want it whilst they're in the store, after they've chosen what it is they want to buy – and they want it on their phone with a great user experience."
Mellor adds that employees also want to see how much they've saved and how far their salary has been stretched. "It makes them feel good and feel loved by their employer," she says.
With discount benefits sorted, all other benefits must be located somewhere that's easy to access on a smartphone, so that people commuting on a bus or train, or sitting on the sofa at home, can find all the precious things that HR has spent hours sourcing or spent money on funding. "If they can single sign-on that's even better," says Mellor. "Who wants to have five different passwords and search on different parts of an intranet that they have to be in the office to log on to?"
Proving a program's value
A final tip is to ensure your benefits program is cost-effective. Reward Gateway's group reward director, Debra Corey, says HR should be using data to help create and present an ROI (return on investment) and VOI (value on investment) to the board. Whether it's for a new benefit, a recognition program, an HRIS system or a communications portal, presenting these can help you get your board on board. They answer the key 'why', as in, why spend the money, time and effort on this new HR program?
"By paying attention to the ROI and VOI of your programs, you'll ultimately be able to answer that all-important question of 'why'," says Mellor. "Your board, your CEO and your 'unconvinced' CFO or COO will take your programs more seriously as a result, and you'll have the flexibility to expand upon your great ideas. You'll also be able to pinpoint – without emotion – what's working, and what isn't. And that's key to implementing any HR program."
What's the difference between these measures, and which is better? Mellor says the simple way of explaining them is that ROI focuses on tangible measures (eg sales, revenue) and VOI focuses on intangible measures (eg engagement, turnover).
"I believe that in order to answer the question 'why' you need to present both. Some say that you should shake off ROI and embrace VOI, but I believe they both have an important and significant part to play," she adds.
In theory, calculating the ROI and VOI for an HR program is pretty straightforward. It requires looking at the cost of the program and comparing it to the savings (either tangible or intangible) that the program would return, thus showing the return/value on the investment. The cost is usually quite easy to calculate, but the savings, especially intangible savings, can sometimes be a challenge.
REWARD GATEWAY
Reward Gateway provides employee engagement technology to the world's leading companies. Over 1,200 clients, including Optus, KPMG and McDonald's, use the company's products to attract, engage and retain the best employees. The company's products power employee communications, employee recognition, and employee benefits through a single employer-branded hub called SmartHub®.
If you would like further information on employee benefits solutions you can talk to Tracy Mellor, Reward Gateway group people director, on 0434 336 830, or Kylie Green, Reward Gateway sales director, on 0407 944 289; www.rewardgateway.com.