Research suggests companies should tailor their workplaces according to 'employee type'.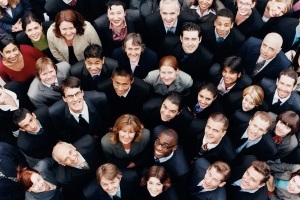 The methods and benefits of HR professionals establishing 'employee types' within their organisation was the subject of a recent research study by Canon in partnership with Puzzle Partners, and a self-discovery study completed by Canon employees.
Canon's research raised the question of to what degree HR managers should manage both current employees and recruitment strategies according to these delineated categories. A workplace might be adapted to individuals' category types culturally, physically and technologically.
"Identifying employee types and crafting management strategies to suit their individual needs is essential in creating a workplace where people thrive, customers are engaged and business grows sustainably," said
Effie Fox
, HR and communications director with Canon Australia.
Speaking with HC Online, Fox said that Canon's research identified three main categories of employees, based on their preferences regarding concentration, collaboration and contemplation. They are:
'Focused' employees
"'Focused' employees make up around 20 percent of Canon employees," said Fox. "These people like to spend approximately 80 percent of their time in individual concentration at their desks, with the remainder spent equally between contemplation and collaboration. Being able to provide these employees with the correct tools and resources is vital for them to be most productive. For example, high-performing networks and PCs and a comfortable, adjustable individual work station are vital, more so than mobile technology."
'Balanced' employees
"'Balanced' employees are those who spend a fairly equal amount of their working hours collaborating and concentrating. This translates to HR managers having to take into consideration adjustable work stations, mobile technology to enable activity-based working and easy access to meeting places. Balanced employees make up around 40 percent of Canon employees."
'Mobile' employees
"The other 40 percent of Canon aligned to the 'mobile' characteristic. This means they spend 77 percent of their time in collaboration with others, 20 percent concentrating and hardly any time in contemplation. Due to this, people managers must be considerate of the need for mobile employees to have the right working space so they can meet and bounce ideas off each other in an informal manner."
Fox adds that by using different forms of technology and services to align more appropriately with how people work, Canon has seen an increase in productivity, efficiency and positive anecdotal feedback.
Another research study by Canon, entitled
Work in Evolution
, found that more than two thirds of employers admitted to a 'one size fits all' approach to their workplace. In addition, over 70 percent of employees perceived a 'one size fits all' physical workplace, which can be noisy, distracting and lacking privacy.
"This a great opportunity for HR professionals to create fit-for-purpose workplaces and HR programs that are not a 'one size fits all', but rather cater to individual differences across their employees."