Male executives with women in their personal lives are more likely to champion change at work.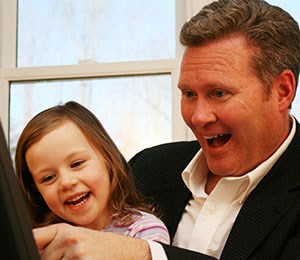 Male executives with a daughter are more likely to be committed to gender diversity in their organisation, according to new research, though overall male executives appear to be 'sitting on the fence' about ensuring there is gender balance in the workplace.
A series of confidential interviews was conducted with more than 40 male executives from some of Australia's leading organisations. It was found that the majority of those who joined Male Champions of Change, an advocacy group, were merely 'bystanders' who are neither actively implementing change nor resisting advances in gender diversity.
Perhaps unsurprisingly, it was found that those who did advocate gender diversity were those with daughters, and thus those male executives had some experience of discrimination and prejudice against women close to them.
In the report, titled
Male Champions of Gender Equity Change,
one CEO is quoted as saying
,
"I have a wife and daughter, and I could see the struggle that my wife had gone through, and I could see the struggle that my daughter was going through, and so there was an emotional resonance."
The report was prepared by Professor Isabel Metz of the Melbourne Business School, who lamented the fact that Australia lags behind many other developed nations in terms of women holding executive positions.
"We have been trying to address this gender equity issue for a long time," said Metz. "Where Australia is lagging, North America and Europe are advancing, with a strong, long-term commitment from CEOs at
IBM
, Sodexo and Deloitte, for example, to get women into leadership and drive gender equality."
The study did offer some hope, however, by finding that many male executives were likely to prioritise gender equality having gained greater understanding and knowledge of the issue. None of the male executives who took part in the study could be regarded as 'resistors', though some admitted to a lack of knowledge regarding the gender disparity, and were initially sceptical about joining Male Champions for Change.