As retail powerhouse Woolworths seeks to shut or sell its hardware business, the role of best practice HR comes under the microscope.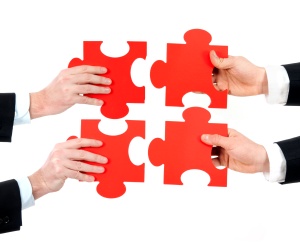 Retail giant
Woolworths
announced plans on Monday to sell or close its Masters hardware business after heavy losses, leaving HR in the delicate position of managing the future of thousands of employees.
A Woolworths media spokesperson told HC Online that all Masters stores will continue to trade for several months.
"We are currently in a valuation process with our JV partner Lowe's which will run for at least two months," the spokesperson said.
"Following that period, Woolworths intends to acquire Lowe's shares in the business and we will then make a judgement about how we exit the business (by sale or wind-up)," the spokesperson said.
HC Online spoke to Senior Associate Benjamin Marshall from Arnold Bloch Leibler about the challenges HR managers face when managing redeployment and redundancies.
Marshall says Woolworths faces significant redundancy liability if it cannot find a buyer for its hardware businesses to employ its staff or absorb it staff into its other businesses.
"Their priority will be to find a buyer for the businesses who can take on their staff," he says. "You would expect that to be a condition of any sale. Any buyer will need at least some staff to run the business and the existing staff are the logical choice."
Although the Woolworths group is a massive employer, he says is likely to struggle to redeploy the majority of Masters' staff if they do not continue in the business.
"The primary issue from a human resources perspective will be cost of any redundancies and what can be done to limit this cost," Marshall says.
He says Woolworths may also face industrial pressure from the union, possibly in its other businesses, if it is not seen to do the right thing by the hardware staff.
In the case that Woolworths does find a buyer for its Masters business, Marshall says it is likely that most staff will be offered ongoing employment, subject to the needs of the buyer.
"For instance, if some locations were to be shut, the buyer may resist taking on those staff," he says.
However, employees will not be entitled to redundancy pay where they:
accept employment with a buyer of the business and the buyer recognises their prior service at Masters for redundancy purposes;
accept employment within an associated entity in the Woolworths Group;
reject an offer from the buyer on substantially similar and overall no less favourable terms, which would have recognised their prior service at Masters for redundancy purposes
Redundancy costs will arise where businesses shut and no alternative offer is made.
He says one of the major issues for HR is managing to keep up staff morale and minimise the aura of fear and uncertainty which arises when employee job security is under threat.
"The uncertainty of these scenarios is destructive of morale," Marshall says. "You can expect that a number of employees will look to jump ship to competitors or elsewhere when they see a limited or uncertain future ahead."
HR can play a key role in limiting the uncertainty, including:
minimising the number of staff cuts (but not necessarily the number of staff cut – it is often better to cut once and cut deep, so that remaining staff are not left in fear of further imminent cuts); and
keeping staff informed of their potential to obtain a continuing role in the business with a buyer or other redeployment options.
Marshall notes that although the potential for redundancy payments may be enough to stop staff jumping ship early, employers should consider an additional retention benefit for key staff.
Woolworths chairman Gordon Cairns says the retail giant will try to find other avenues to redeploy its 7000 Masters staff within the Woolworths empire, if the chain was not sold.
"Today will come as a shock to those 7000 people, and to be quite frank, they've done an outstanding job at Masters – they're not contributory to the fact we're not making money," Cairns was quoted in the Sydney Morning Herald.
.
"We feel very strongly that as a repsonsible and caring employer, our objective is to make sure we can do the best thing by them and do the best we can to find them employment in the [Woolworths] group."
Woolworths told media some 7,000 workers would be affected by the restructure, although the Shop, Distributive and Allied Employees Association put the figure at up to 9,000.
Union national secretary Gerard Dwyer told the Sydney Morning Herald that Woolworths was "a large company with a "good track record" of re-deploying staff where brands have been closed or down-"sized."
"The union has already sought and been given assurances that Woolworths would be working closely with staff and the SDA to maximise redeployments should the business have to close," Dwyer said.
"We can assure staff that all employee entitlements will be protected whether the business is sold or closed."
Woolworths owns 63 Masters stores across Queensland, Victoria, NSW, South Australia, Western Australia and the ACT.