The airline has asked employees to 'volunteer' over the festive period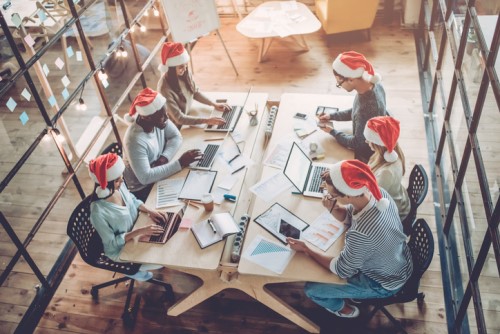 Airline company Qantas has been accused of wage theft after urging employees to volunteer extra hours of work over the holidays.
A missive, leaked on Friday, had asked head office staff to render holiday work for free as the airline prepared to enter one of the busiest periods of the year.
"To support our airport teams at [Sydney] over the 2018 peak Christmas travel period, we're trialling a new volunteer program for our Campus-based people who'd like to lend a hand to the frontline in December and January," Rachel Yangoyan, chief operating officer at Qantas, wrote in the email.
"We require volunteers to assist at the self-service check-ins and auto bag drop area, bussing gates, concourse arrivals hall and at the transfer desk. The roles allocated to volunteers will depend on their preferences, skillset, and security requirements."
The program was aimed at "[spreading] a bit of Christmas cheer," - not to cut costs, the company claims. "We always scale up with additional paid staff over the peak holiday period."
Airline executives also volunteer around the holidays to get a chance to spend time with workers on the frontlines, The Guardian reported.
But Natalie Lang, secretary of the Australian Services Union, described the scheme as "a Grinch act of the highest order."
"Let's be clear, this isn't volunteering. This is wage theft," Lang said. "[Workers] are being asked to choose between 'volunteering' for their employer or their local charity."
A representative from Qantas said it is "unfortunate" the union sees the program as a negative. "It's all hands on deck at this time of year and we're really grateful that some head office staff are willing to lend a hand," he said.