A public servant who tried to blame her frequent absences on her search for soy milk and organic coffee has had her claim for stress-related worker's compensation denied.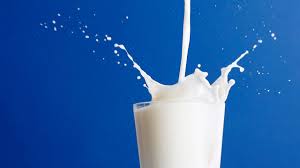 There's no point crying over spilt milk – or in this case, soy milk.
A Canberra public servant who tried to pin discrepancies in her timesheets on her dietary needs – claiming she required longer breaks than her colleagues, so she could search for cafés that served organic coffee and soy milk – has had her request for stress-related compensation denied.
The Australian Taxation Office employee, Pardeep Sidhu, also told her supervisor Sky May that other unexplained absences could be attributed to her comforting a friend, or using the stairs instead of taking the lift.
May was given permission by the ATO HR department to issue a formal warning to Sidhu, an
Executive Level 1 public servant
– a role that attracts a median base salary of $108,000 – while outlining her responsibility to meet the organisation's time management requirements.
Sidhu subsequently went on stress leave and attempted to claim worker's compensation from government workplace insurer
Comcare
, arguing that her supervisor's approach left her with an "adjustment disorder".
In January 2013, Comcare dismissed Sidhu's claims, a decision that was upheld on appeal in April 2013. In June last year Sidhu took her appeal to the Administrative Appeals Tribunal (AAT), which has now ruled that the ATO had acted reasonably.
Tribunal member Robin Creyke acknowledged "a considerable amount of hostile action by both parties".
"Nonetheless, the evidence does not support the multiple claims that the administrative actions, as a result of which Ms Sidhu suffered an adjustment disorder, were unreasonable," she said.
From an HR perspective, all actions were "minuted extensively" and "taken following appropriate advice", which helped to prove that Sidhu's conduct did not accord with ATO policies, Creyke added.
Sidhu has since recovered from her adjustment disorder and is working in another area of the ATO.
You might also like: