It is alleged the company director asked a supervisor to send the waitress home because she 'looks disgusting'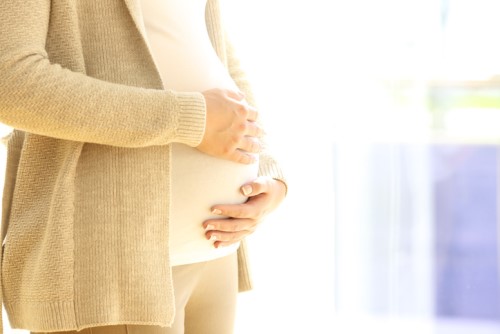 After a waitress in her late 20s informed her company director that she was pregnant, she allegedly experienced multiple acts of discrimination, according to the Fair Work Ombudsman (FW0).
The FWO commenced legal action against Jewel Bay 2015 Pty Ltd, which operates Coco's Restaurant, and company director Abdel Wahid Tajeddine, in the Federal Circuit Court.
Ombudsman Sandra Parker said the alleged conduct is particularly serious.
"It is the responsibility of employers to ensure that they are aware of their obligations under workplace laws, and that they treat workers fairly," said Parker.
"Under the Fair Work Act, it is unlawful for employers to discriminate against employees on the grounds of pregnancy, race, colour, sex, sexual preference, age, physical or mental disability, marital status, carer responsibilities, religion, political opinion, nationality or social origin."
The FWO alleges that Jewel Bay in South Perth and Tajeddine breached the discrimination provision of the Fair Work Act by reducing and cancelling some of the employee's shifts between July and September 2017 because she was pregnant.
Moreover, is alleged that in July 2017 when the waitress was visibly pregnant, Tajeddine directed a supervisor to send the waitress home because she "looks disgusting".
It is also alleged Tajeddine directed the supervisor to cancel the shift the waitress was rostered to work that evening, making references to the impact of her pregnancy on her appearance and ability to perform her duties.
In the days after the shift was cancelled, the waitress allegedly informed Jewel Bay management in writing about her concern that the cancellations of her rostered shifts were because she was pregnant. However, she allegedly did not receive a response.
The matter is scheduled for a directions hearing in the Federal Circuit Court in Perth on 13 November 2018.
The FWO is seeking a penalty against Jewel Bay and Tajeddine for alleged breaches of workplace laws, as well as a Court order requiring them to pay compensation to the employee for lost earnings and non-economic loss suffered, including stress and humiliation.
Jewel Bay face penalties of up to $63,000 for each contravention, while Tajeddine faces penalties of up to $12,600 for each contravention.
A Court order requiring Jewel Bay to commission workplace relations training for management personnel is also being sought by the FWO.