The company's general manager has released the findings of an investigation into underpayment claims.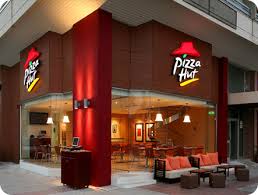 This week,
Pizza Hut
faced allegations that its franchisees were
underpaying delivery drivers
.
In a statement, the company's general manager, Graeme Houston, has told
HC
that an internal investigation has come to a conclusion.
"Pizza Hut has investigated the recent allegations reported in the media regarding the engagement and payment of a franchisee's contract delivery driver," Houston said.
"We can confirm that the driver left the Pizza Hut system over 12 months ago. The outlet at which he worked was sold in 2013 and the previous franchisee is no longer part of the Pizza Hut system.
"The delivery driver has not made contact with Pizza Hut or the current franchisee regarding his complaint. We have confirmed there are no contract drivers at this outlet."
He added that the company has an ongoing commitment to treating all employees fairly.
"Pizza Hut is committed to ensuring our franchisees are paying their team members correctly," he continued.
"As a priority Pizza Hut is working with its franchisees to ensure they understand and comply with their obligations as an employer.
"We are continuing our investigation and urge the driver and any Pizza Hut team member with any concerns of questions around pay to contact Nichole Bowles, Head of Human Resources in our Sydney head office at nichole.bowles@yum.com."