All seven Crust employees worked as delivery drivers or pizza makers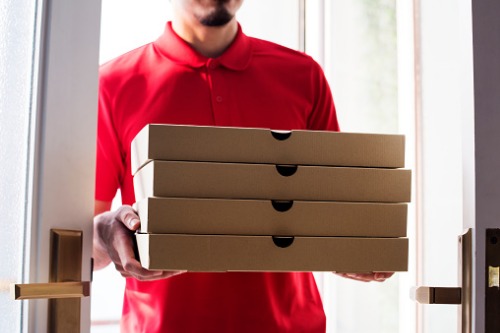 Legal action has commenced in the Federal Circuit Court against a Crust Gourmet Pizza Bar franchisee in Melbourne for allegedly underpaying seven employees a total of $35,725.
All seven Crust employees worked as delivery drivers or pizza makers and at least three were living in Australia on student visas.
Fair Work Ombudsman (FWO) inspectors investigated the Cheltenham Crust outlet owned by Desire Food and company director and part-owner Chern Ming Lee after receiving a request for assistance from a worker.
The FWO alleges that the employee had been underpaid a range of minimum entitlements under the Fast Food Industry Award 2010 between October 2013 and May 2016.
The alleged underpayments arose from a failure to pay minimum ordinary hourly rates, casual loadings, annual leave entitlements, a special clothing allowance and penalty rates for night-time, weekend and public holiday work.
Moreover, the investigation found similar alleged breaches for six other employees with underpayments ranging from $20 and $2,481 between May and August 2017.
The FWO also alleges that Desire Food and Lee breached workplace laws by providing inspectors with false and misleading records that showed employees had been paid higher rates than was actually the case.
Other alleged breaches include not paying for meal breaks and a transport allowance, failing to engage casual employees for a minimum of three hours, not issuing pay slips, failing to issue pay slips that complied with the Fair Work Regulations 2009 and failing to adhere to frequency-of-pay laws.
Ombudsman Sandra Parker said the FWO has taken a fast food franchisee to court today because we have a strong focus on protecting the workplace rights of vulnerable workers in Australia.
"We are conscious that age, language and cultural barriers, a lack of awareness about workplace entitlements and a reluctance to complain can create difficulties for some workers," said Parker.
"More broadly, it is a priority for the Fair Work Ombudsman to ensure that fast food, restaurant and cafe workers receive their correct wages and entitlements.
"Improving workplace compliance across the sector will help to eliminate the unfair competitive advantage gained by employers who underpay staff."
Desire Food Pty Ltd faces penalties of up to $63,000 per contravention and Lee faces penalties of up to $12,600 per contravention.
The FWO is also seeking court orders for Desire Food to commission and report on an audit of its compliance with workplace laws, and undertake workplace relations training for managers.
HRD also recently reported that David Leslie Hinchcliffe has been ordered to pay $25,000 and his company Davdot Pty Ltd to pay $119,000 by the Federal Circuit Court for underpaying three casual employees, two of whom were migrant workers, following legal action by the FWO.
Related stories:
Fair Work to audit 200 businesses
Record-breaking fine for business breaching Fair Work Act