Hallucinogenic drugs which can cause erratic behaviour are becoming more popular in the workplace, according to new research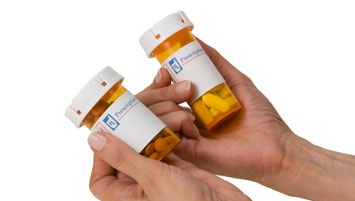 NBOMe (otherwise known as N-Bomb) is the name of hallucinogenic drugs designed to mimic or produce similar effects to common illicit drugs such as LSD.
Now, the workplace drug testing company Safework Laboratories has found the first positive results for NBOMe have been detected on worksites in Western Australia and Queensland.
Safework's National Marketing Director and forensic toxicologist Andrew Leibie, said the positive tests were a disturbing development for worker safety.
"NBOMe compounds are extremely potent with as little as thousandths of a gram enough to cause major effects on those who consume it including violent or frightening hallucinations, major cardiac symptoms, nausea and vomiting," he said.
"NBOMe compounds are also associated with bizarre behaviours such as running into buildings head first or running into moving traffic.
"The impact a worker affected by these drugs could have while operating heavy machinery or in a safety-sensitive workplace is terrifying to consider."
Leibie added that NBOMe compounds could not be detected by normal workplace drug tests and the recent positives had only been discovered in more advanced testing.
Moreover, Dr Stephen Bright, research fellow at the National Drug Research Institute at Curtin University, told the
ABC
that there is anecdotal evidence that professionals in Australia and overseas take small amounts of illegal hallucinogenic drugs before they head to the office
"Microdosing" involves taking a fraction of the dose recreational drug users take to get high.
"The idea of microdosing is there has been a number of anecdotal reports that people have experienced improved cognition, improved creativity, better emotional functioning and a more present, focused attentiveness to their everyday life," he said.
Dr Bright added LSD was the most commonly microdosed drug and that many new drugs (such as the NBOMe) have been passed off as LSD.
Moreover,
HC recently reported
that workers are increasingly turning to prescription drugs like Dexamphetamine and Ritalin to combat longer working hours and hectic schedules.
Related stories:
Employees on drugs stood down without pay
North Korean workers 'fed meth to speed up work'
ADHD medication abuse on the rise in the workplace