Will earning a bigger salary help remedy most employees' money problems?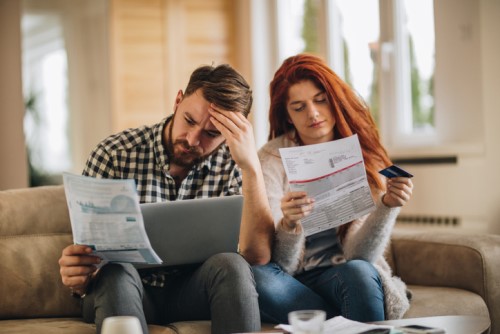 Financial stress is a daily struggle for 2.4 million workers in Australia, and the adverse effects are costing businesses billions of dollars each year.
With concerns over money taking a toll on their wellbeing, employees are often forced to take extra sick leave of 2.5 days per year. They also end up allocating an hour of their shift each week to managing their personal finance, according to a report from financial services firm AMP.
Time away from work and its impact on productivity are costing businesses $31.1bn in lost revenue per year, AMP found.
Post-holiday financial stress
Workers tend to feel the crunch more during the first part of the year than at any other time, the analysis showed.
"As the holiday season comes to an end, and credit card bills start to roll in, many Australians will be starting the new year under significant financial pressure," said Ilaine Anderson, director of workplace super at AMP.
"While many people think money worries are a personal issue, our research shows being financially stressed spills into your working life, increasing absenteeism and impacting productivity," she said.
Achieving financial goals
Will earning a bigger salary help remedy financial stress? The study suggested, financial woes aren't simply about how much money you make but how well you stick to your financial goals.
While more than a quarter (26%) of those earning $50,000 to $74,999, for instance, were found to have higher financial stress levels, one in 10 people raking in over $150,000 also reportedly struggled financially.
The solution: set a personal target for how to spend (and save) your money. "Goals help lift people above the day-to-day expense cycle, allowing a more 'in-control', longer-term view," Anderson explained.
Employers can also lead the conversation when it comes to breaking the stigma surrounding financial stress.
"We need to make sure talking [about] money isn't seen as taboo, and implement financial literacy campaigns within our businesses to help employees achieve their financial goals," she said.