It's seen as a sensitive subject, surrounded by stigma, but employers need to tackle mental health head-on. HC talks to an expert about how to address the issue in the workplace.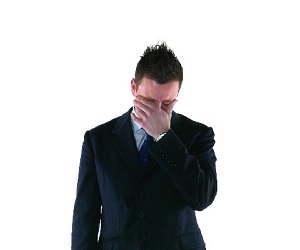 When Ingrid Ozols, the founder and managing director of Mental Health at Work, started working in the mental health space 15 years ago, people laughed at her.
"In those early days, it was really hard work because no one wanted to talk about it [mental illness]. We've come a long way, but we still haven't gone far enough because there's still a stigma."
She said that people often didn't know how to respond when confronted with the issue of mental illness.
"People don't know what to say, so they'd rather say nothing at all. The workplace is where we spend most of our time and many of us don't have extended family like we used to so it becomes an extended family.
"There used to be this mantra that your personal life should never come to work and work should never go home. That's baloney. We're not robots. You can't switch the tap on and off when you're at work and switch off all your personal emotions."
According to the National Survey of Mental Health and Wellbeing, an estimated 7.3 million Australians aged between 16 and 85 will experience a common mental health-related disorder in their lifetime.
When it comes to mental health in the workplace, there's no silver bullet, no simple answer, said Ozols.
Employers needed to do the hard yards to promote health and wellbeing generally. Many had no policies in place around mental health and some who did, didn't know how to practise them, she said.
"They need to create a culture that is safe and embraces humans. To be human means we're going to experience love, loss, frustration, positive or negative stress – it's not even mental health we're looking at, it's the whole health spectrum."
She said creating a safe culture required CEO and board leadership.
"They've got to walk the talk. What we're trying to do is use peer support. If you can't have a conversation safely in the workplace, that's your first hurdle."
Having workplace "champions" – people with whom others could talk about mental health issues – is a strategy Ozols is passionate about.
"You have that person trained up so they know that if there is a chance that the person is suicidal or at risk of self-harm, they don't keep that a secret.
"Then you have a whole range of referral processes in place and not just to EAP. It's got to be long-term, consistent and CEOs have to walk the talk. People have to be sincere and genuine because at the end of the day, we are playing with people's lives."
It was also important for employees to know that they would not be discriminated against for talking about mental illness.
"People can't be dismissed, but there's a fear of being managed out under different guises," said Ozols.
Driving a culture change and learning how to have "brave conversations" in the workplace about mental illness also requires investment and Ozols said that many organisations do not have a mental health budget.
"Businesses have to invest in the resources to make it a sustainable, long-term progression to culture change."
Ingrid will be part of a panel discussion, along with Caroline Graham, head of people and development – client services, Allens, and Christine Fitzherbert, executive director, human resources, Melbourne Health, entitled Mental Health in the Workplace at the Melbourne HR Summit, 30-31 July. Click here for more information.