How should HR manage high-performing individuals with less-than-desirable behaviours?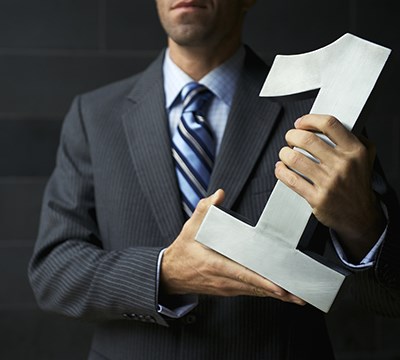 Does your workplace have a high-performing employee with a bad attitude which affects their co-workers and drives down team morale?
The challenge for HR professionals in these situations is to open a dialogue with management and the employee to ensure the organisation's short-term performance goals are not compromising workplace morale.
Given the damage that employees with bad attitudes can create, it is definitely in the organisation's interest to identify and manage negative behaviours in the workplace.
HR guru and former head of HR for Laing O'Rourke
Steve Rowe
says mega-stars often have great performance with their customers or project, but not with their people.
"These people are often performing really well, but smashing everyone else in the process," Rowe told HC Online.
He says the greatest challenge for HR professionals is to help the CEO or leadership team to look beyond how the mega-star can boost the company's short-term performance goals to how detrimental their behaviour could be for long-term company culture.
"Eventually those behaviours, if not tackled, will erode the company," Rowe cautions.
However, raising and responding to concerns about someone's behaviour in the workplace is probably the most challenging aspect of managing people, the Victoria Public Sector Commission states in its Guide to Managing Poor Behaviour in the Workplace.
Starting that conversation about someone's behaviour can make everyone feel uneasy, regardless of whether they are personally involved or not, as it is quite common for individual employees to feel defensive, upset or even react aggressively when their behaviour is called into question.
In these situations, HR leaders and managers may be put under pressure, not only to address concerns about employee behaviour, but also to minimise the potential disruption to ongoing work.
However HR needs to maintain the delicate balance between ensuring standards of behaviour are maintained and treating their employees fairly and reasonably.
Indeed, a recent survey of 2146 Australian employees showed that almost half had witnessed their co-workers being mistreated.
The study noted that co-workers who have observed hostile treatment reported higher levels of psychological distress, which can have a direct impact on their productivity and morale.
Rowe says it is very important for HR to start that discussion with management and devise strategies on how to manage the employee's behaviour.
"The argument against short-term performance versus behaviours of some of these stars can be a nightmare for HR," he says.
"If you can get close to the stars themselves, you can go straight to source and do the work with them to help them recognise that their behaviours aren't really cutting it,"
"You won't get rewarded for this as often they are only assessed on their financial performance. That will either work or it won't," he says.
However, he advises HR professionals to remain true to their values and be upfront and honest with the individual involved.
HR may also need to involve their finance department to put a dollar figure on the cost of their mega-star's bad behaviour and have the financial support to back this up.
Another way HR can combat behavioural issues in the workplace is to link behaviours to performance ratings, says Helen Fraser, Director of Human Resources for
Aecom
's Australia and New Zealand operations.
The global engineering and design group places a strong emphasis on behaviours in the workplace, with 50 per cent of an employee annual performance rating being linked to their behaviours.
"We also have clear, detailed descriptions of the behaviours and what we expect at each career level," Fraser told HC Online.
"We use this throughout the year when rewarding or providing feedback for behaviour improvement," she says.
Fraser says the timely management of behavioural issues is essential to the smooth running of organisational operations and teams.
However, HR shouldn't take a central role in this regard, she says.
"We will be the eyes and ears on the ground and pass on feedback and consequences to the manager. We then coach the manager on how to discuss the behaviour issues with the employee and what the consequences might be," Fraser says.
"We are very careful to remain as the coach and advisor, and the manager is the decision-maker and the communicator," she says.
HR can also minimise the risk of these issues occurring by implementing clear and concise behavioural policies so employees are aware of, and comply with, the standards of behaviour expected of them.