The CEO got 130%, we want more, says union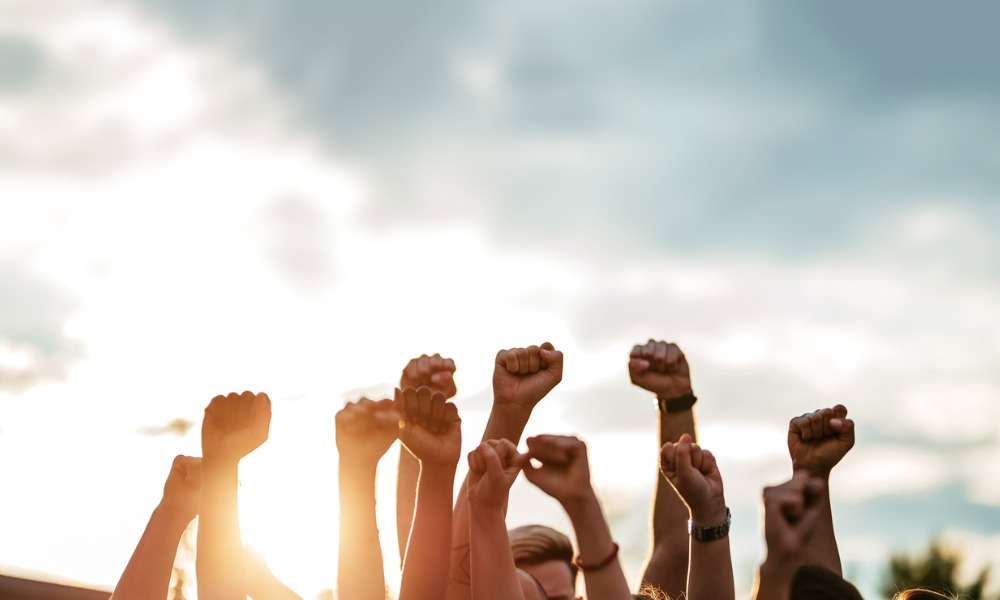 National Australia Bank could be facing an employee strike unless it improves its pay offer.
The Finance Sector Union has rejected an offer from NAB and is threatening to vote on industrial action unless the bank raises union members' pay by 6% or more, according to a report by The Australian Financial Review.
NAB and the FSU began negotiations on Sept. 5. The bank is proposing a 5% wage increase for its workers. But the union slammed the offer as "paltry" – especially considering NAB CEO Ross McEwan saw his pay rise 130% this year, from $2.3 million to $5.3 million.
"CEO salaries are out of control, and McEwan and his executives are happy to take big jumps in pay and bonuses while telling workers they need to take a cut in real wages," FSU national secretary Julai Angrisano told AFR. "It is clear that wages are not keeping up with the cost of living, leading to a decline in living standards for many workers."
The FSU also implied that it would push for sector-wide agreements if banks don't agree to demands for higher pay. The union said the present system, under which ANZ and Commonwealth Bank are able to forego negotiations, is "broken."
"If the enterprise bargaining system wasn't broken, bank workers at NAB would be getting decent pay rises," Angrisano said. "But the system needs urgent reform because it isn't keeping up with the changes to work and workplaces."
Under NAB's current proposal, workers paid less than $100,000 per year would see a 5% pay bump in the first year and a 4.5% rise in the second, AFR reported. Those making more than $100,000 per year in the bank's lower-banded positions have been offered 4% in the first year and 3.5% in the second.
However, Angrisano said the 5% rise only covered a minority of employees, "with no certainty of a pay increase for over 60% of staff for whom pay rises are at the whim of executives."
"All our members need at least a 6% pay rise as soon as possible, and it is not good enough to subject most NAB workers to pay review meetings with executives," she told AFR.
The union said workers were considering industrial action in the wake of NAB's offer, which it said "does not keep pace with inflation and current cost-of-living increases."
"If the NAB won't act then our members will take action," the union said. "They have indicated they are going back into the workplace to press the case for industrial action with their colleagues unless NAB improves its offer."
The FSU also blasted the bank for what it said were "attempts to claw back conditions like annual leave loading and rostered days off" and NAB's refusal to acknowledge unpaid overtime, AFR reported.
The FSU released a report last year saying that "regular additional unpaid hours amount to another version of wage theft" and left workers "suffering unbearable levels of stress and anxiety, as well as problems sleeping, and in some cases [workers] said they had been left 'mentally and physically broken.'"
"It is unacceptable that members are being bullied into working up to 70 hours a week without being paid, to meet the excessive demands of their employer," Angrisano told AFR.
The report surveyed employees who said they were expected to work overtime and feared consequences up to and including termination if they complained or refused.