A pat on the back a day will keep the resignations away – it's a new take on an old adage but is increasingly important advice for HR struggling with retention.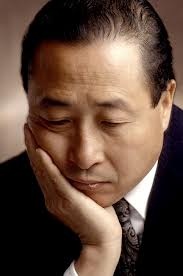 A chat, or an email, a day will keep the resignations away -- it's a new take on an old adage but is increasingly important advice for HR professionals struggling with retention.
"Managers can be doing everything right, but if they're not including employees in the information loop, staff engagement could suffer," Accountemps chairman and author of Human Resources Kit For Dummies®, 3rd Edition, Max Messmer, said in a statement. "To improve communication, keep team members apprised of company goals and performance, and encourage them to ask questions and offer feedback."
The results of a recent study conducted by Accountemps show that 33% of respondents believe inadequate communication from management is the primary cause of morale issues in the workplace. Additionally, the results reveal 18% saw micromanagement as the biggest problem, while 38% thought effective communication was the best possible solution.
In order to decrease the possibility of employee turnover, managers should ensure that they are living up to their roles by serving as good communicators. Whether it's in a group meeting, or on a one-on-one basis with individual workers, employee morale will increase significantly if their immediate superiors are as upfront with them as possible.
With that being said, nearly one-fifth of the survey respondents pointed to micromanagement as a major concern. While it is important for managers to ensure that tasks are being performed properly and in a timely fashion, over-managing the employees adds a level of hostility to the workplace that would be counterproductive to project completion.
However, if there are communication issues in the office, resolving these issues is relatively simple Messmer said.
"Fortunately, morale problems can often be addressed relatively easily. Improving workplace communication is one of the most effective – and one of the least costly – ways to combat the problem of a disengaged workforce," he said.
Here are Accountemps five characteristics of low morale and the remedies:
An active grapevine. Failure to communicate leads to gossip and misinformation flourishing in the workplace. Honesty is always the best policy regardless if you have bad news to share or you yourself do not know exact details. By supplying reliable accurate information the more you shut down the rumour mill.
Lack of initiative. Unmotivated employees are not proactive, therefore foster an ownership environment in which employees are challenged to take initiative and solve problems in creative ways.
Scarce rewards. Step up efforts to recognise employees' efforts with praise, low-cost awards and spot bonuses.
Changes in attitude. When employees are unhappy, it shows. Watch out for red flags such as negativity, higher rates of absenteeism, or reduced commitment. Checking in with workers on a regular basis can help gauge morale and address budding problems.
Poor performance. Low morale problems can affect work quality. Signs of trouble include missed deadlines, an increase in mistakes or a decline in service levels. Consider bringing in temporary professionals to ease the workload.