HRD looks at whether or not workers who lose their jobs to automation are entitled to redundancy benefits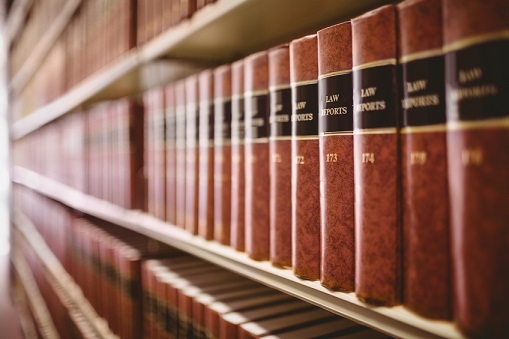 In April, global insurer Aviva announced it would be offering employees retraining for another role in the company in the event that their jobs are replaced by automation. Aviva has extended the offer to some 16,000 of its employees in Britain.
The offer is considered the world's first, as other employers have introduced automation without consultation. Aviva employees who work in call centres, assess customers' credit ratings and calculate the price of insurance policies are most likely to have to retrain.
These developments pose unheralded challenges to HR professionals, not least of which is the dilemma faced by Aviva and the re-training of staff.
Even more important is the fundamental issue of whose interests should be protected in such a case – the operational requirements of a business or an employee and their job?
On the latter, Kristy Peacock-Smith, a partner in the Sydney office of international law firm Bird & Bird, cites an example.
Acme Pty Limited employed 50 staff members in its food processing plant to sort heads of lettuce. Two of the employees are team leaders who manage 24 workers each.
The main KPI of the team leaders is to train the employees on the tasks required in the plant.
However, a robotics firm has recently designed robots with sensors to measure the density of items such as heads of lettuce. Acme decided to acquire two such robots and accordingly, made the 48 workers redundant.
The two remaining team leaders now train and manage the robots to assess the heads of lettuce and to reject a lettuce if non-compliant with company standards.
Once the robot has memorised the task, it can autonomously perform the task without human assistance, leaving the team leaders free to perform other more sophisticated tasks.
"Undoubtedly the automation has both taken away and created jobs," said Peacock-Smith.
"However, the question for HR professionals remains – are the 48 workers who lost their jobs entitled to redundancy benefits?"
The long-standing principle of redundancy, as currently set out in the Fair Work Act 2009 (Cth), is that a role is redundant if an employer no longer requires the job to be performed by anyone because of changes in operational requirements.
The Explanatory Memorandum to the Act provides an example of a change to an enterprise's operational requirements: where a 'machine' becomes available to do the job performed by the employee.
So the question then becomes – is a robot a machine? "Robots can be autonomous or semi-autonomous," said Peacock-Smith.
"By mimicking a lifelike appearance or automating movements, a robot may convey a sense of intelligence or thought of its own. However, the short answer to this question is yes – a robot is a machine; it is simply a machine that is capable of carrying out a complex series of actions automatically."
Peacock-Smith added that robots are of course not classified as employees – indeed they currently have no legal personality at all.
This means that until lawmakers give robots some form of legal personality, an employer who makes an employee redundant in order to introduce a robot into the workforce would still have to say that they no longer require the job to be performed 'by anyone'.
"Therefore, based upon these simple legal principles, a redundancy situation may still arise even if the employer still requires the employee's activities to be undertaken by a robot," she said.
"This means that an employee whose job is replaced by a robot is still entitled to receive severance pay as a result of the redundancy of their role."
Related stories:
What are CEOs' thoughts on job automation?
Are robots taking over your job?
How can robots can help your business?