It was a speech that left many scratching their heads, but when Matthew McConaughey collected his Oscar for Best Actor, he also delivered some key leadership lessons.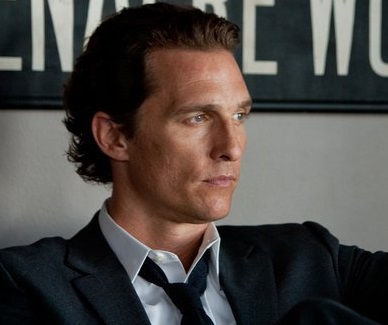 When Matthew McConaughey accepted his Oscar for his role in
Dallas Buyer's Club,
he unexpectedly delivered some key leadership lessons.
While at the time it left many scratching their heads, in his speech McConaughey spoke of what keeps him humble and driven, of which he listed three things.
"There's three things, to my account, that I need each day: One of them is something to look up to, another is something to look forward to, and another is someone to chase," McConaughey said.
Someone to look up to
Even leaders need someone to look up to – role models to help them navigate their way through challenging times and someone to aspire to. While McConaughey said he looks up to God, and thanked God for teaching him gratitude, a 2013 Global CEO study by
PwC
found the leaders CEOs most admired were Winston Churchil, Steve Jobs, Mahatma Gandhi and Nelson Mandela. The survey found leaders with a strong vision were most admired while motivational, caring, innovative, persistent and ethical qualities were also held in high regard. The report concluded that 'the ambidextrous leadership qualities that CEOs admire increasingly set the bar for good leadership today'.
Something to look forward to
McConaughey next thanked those in his life he looks forward to being with – his late father who taught him "how to be a man;" his mother, who taught him how to respect himself and others; and his wife and children for giving him courage. The leadership lesson in this is not only motivation but also in keeping grounded.
In a blog posting Harvard Business School Professor of Management Practice, Bill George, wrote that leaders depend on people closest to them to stay centred.
'They should seek out people who influence them in profound ways and stay connected to them', failure to do so can see them lose their way and fall from grace George explained.
Someone to chase
Leaders need drive – something that keeps them going, to be successful and to be a better person or as McConaughey calls it having someone to chase.
He explained in his speech: "To my hero, that's who I chase. When I was 15 years old, I had an important person in my life come to me and say, 'Who is your hero?' And I said, 'I don't know. I gotta think about that. Give me a couple weeks.' I come back two weeks later and this person comes up, 'Who's your hero?' I said, 'I thought about it, you know who it is? It's me in 10 years,'" McConaughey said. "So I turn 25, 10 years later, and that same person comes to me and says, 'So, are you a hero?' And I say, 'Not even close. No, no, no. My hero is me at 35.'"
"You see every day, every week, every year of my life my hero is always 10 years away. I'm never gonna be my hero, I'll never attain that. I know I'm not and that's just fine with me because that keeps me with somebody to keep on chasing," he said. "So, to any of us, whatever those things are, whatever it is we look up to, whatever it is we look forward to, and whoever it is we're chasing, to that I say 'Amen.' To that I say, 'Alright, alright, alright.' And to that I say 'Just keep living.'"
Image source: Facebook