A new report claims that Australian employers feel their employees have a sense of entitlement that is to blame for sickies.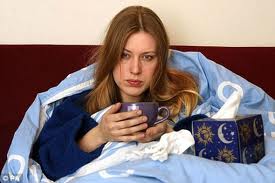 Australians seem to be pulling fewer sickies, with statistics showing that absenteeism has reached a seven year low of 8.6 days a year for each worker.

However, employers believe that employees still have an "entitlement mentality" which is contributing to a "sickie culture" that had a price tag of almost $3,000 per employee last year.

A survey conducted by Direct Health Solutions questioned 97 organisations that employed a total of 220,000 employees around Australia.

It was estimated that last year, absenteeism costed the national economy $32.5 billion in lost wages and productivity.

Almost half of those surveyed said that members of their workforce had taken time off over the last year to deal with stress, anxiety or depression.

However, researchers found that the most common reason given by staff for not attending work was care obligations – dealing with a sick child, partner, parent or other family member.

The employers who took part in the survey said that 70% of short term absences were caused by carers' leave, with the next most common reasons being an unexpected sickness, 'chucking a sickie', and mental illness.

Paul Dundon, managing director of Direct Health Solutions, said that many employers believed carers' leave was being used as a cover for personal leave. Consequently, many employers were reluctant to pursue medical certificates of other proof that carers' leave was required.

It was also found that although there had been a drop in absenteeism, 65% of employers believed a "culture of entitlement" had developed in their organisation, which was a driving force behind high levels of absences.

According to the survey, transport and logistics workers took the highest number of days off, with an annual average of 12.3 days of absence. They were followed by call centre and healthcare workers, who took an average 11.2 days.

Public service workers also recorded levels of absence above the national average, recording 10.3 days off per year – 10% above the private sector average of 7.9 days off annually.

Direct Health Solutions' researchers also found that Mondays were the most likely day for days off to be taken, while Tasmania, the ACT and Western Australia recorded the highest rates of absenteeism nationally.