For many businesses the impact of injuries at work will be enormous. Here's what employers need to know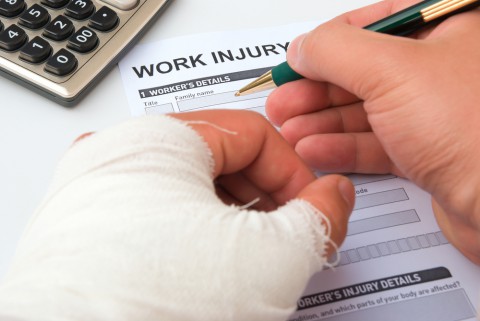 The impact of injuries at work is enormous, says Alan Girle, Director at Australian Business Lawyers & Advisors (ABLA)

For many businesses the biggest impact of injuries at work will be the emotional toll on workers and the general drop in workforce morale. For others it will be the loss in productivity and costs associated with compensation and rehabilitation.

For those unfortunate enough to be investigated by government, these costs will be further exacerbated by the investigation. Government investigations are disruptive to work productivity and can further weaken an already damaged workforce morale.

If the government investigation results in a prosecution, the prosecution can damage business reputation and can act as a barrier in competitive tendering. This can translate into intolerable cost. On top of all this risk, is of course the risk of penal sanctions.

What happens if the employer fails to comply?

All mainstream areas of business are regulated by government and subject to obligations to ensure the safety of workers. Penalties for failure to ensure the safety of workers have the potential to be extremely high. The harmonised Work Health and Safety Act imposes a $3M maximum penalty for each charge and the potential for up to five years jail for individuals found to have recklessly breached that Act.

However, in recent years we have seen police prosecutions in workplace settings. In South Australia for example, the principal of a trucking company was convicted and sentenced to over 12 years imprisonment.

In Queensland, we have seen the supervisor of construction crew charged with two counts of manslaughter after the death of two workers. The maximum sentence for a manslaughter charge is life imprisonment.

How much trouble can the employer get into?

The answer is lots. However, the business risks flowing from workplace injuries are manageable. Those risks need to be managed both proactively and reactively.

Proactive strategies involve identifying the risk areas and putting in place measures to remove or minimise those risks before they result in injury.

Reactive strategies involve containing the risks flowing out of a workplace injury. In both cases the best outcomes are obtained through a fulsome consideration of the risks and a structured approach to the management of those risks.

How can these risks be managed by the employer?

In many cases, workplace incidents will come as a surprise. Businesses do not generally deliberately expose workers to risk.

Often it is a combination of factors that result in a worker being injured. Sometimes the combination of factors is so unusual, that it is unlikely that the incident will ever happen again.

However, government regulators can be intolerant of arguments about the remoteness of risks and can persevere with strong regulatory action. In these cases, the risks to the business remain high, but can be managed to minimise the exposure to both the business and its executives.

Managing risks proactively and reactively starts with a simple phone call to an expert. Consider the businesses policies, procedures, what risk assessments have been done, what control measures are in place, the legal arrangements governing safety, whether existing insurance cover is adequate and if it all goes wrong, how the business will respond to contain the risks.

Avoiding the distress of a workplace injury will always be the priority, but if it should occur, most businesses will want to be able to respond effectively.

Alan Girle, Director at Australian Business Lawyers & Advisors (ABLA), is a leading workplace and employment expert with a focus on work health and safety. ABLA is a legal advisory firm trusted by the Australian Chamber of Commerce and Industry and is the leading voice for industry in the Fair Work Commission. Contact Alan on 1300 565 846 or [email protected] if you have any questions regarding this article.