More than 20% of women said they experienced offensive remarks or behaviours relating to their gender at work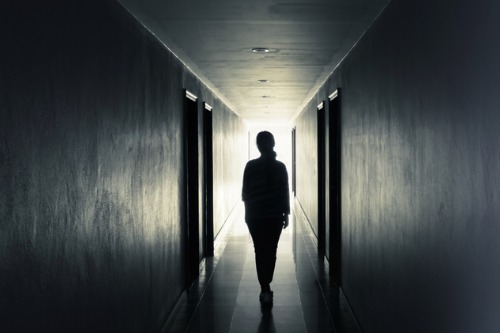 Women investment managers are "seriously concerned" about the lack of equal treatment and opportunities, according to a new study by the University of Sydney Business School.
The research involved the Women, Work & Leadership Research Group at the University of Sydney interviewing more than 100 women in investment management.
Professor Rae Cooper, one of the study authors, said the study reveals that these highly skilled professional women were attracted to their job because they wanted to influence key decisions.
However, Cooper added that those women are disappointed with the experiences they have had throughout their careers.
"These are highly capable and ambitious women, managing billion-dollar investment portfolios and working in a sector that is at the heart of our economy. The gender inequality is worrying for all of us."
The findings are outlined in the Non-traditional Investors report which investigates the experience of women in middle-ranking and senior positions in investment management.
There were 124 women participating in the online survey supplemented with 20 long qualitative interviews with women working in direct investment management.
It found that more than one-fifth of the survey participants said they had experienced offensive remarks or behaviours relating to their gender at work.
Moreover, report author Dr Sarah Oxenbridge said many research participants described how they and their female colleagues were excluded from male-only social events, particularly events such as golf tournaments, poker nights and boat trips.
Reports of conscious and unconscious bias that favoured male colleagues in recruitment and promotion processes were common and many referred to the industry as a "boys' club".
"Disrespectful behaviour such as this is out of step with community standards and the expectations of most Australians about how our workplaces should operate and how professionals should interact at work," said Dr Oxenbridge.
Participants also identified the absence of women in senior roles as a critical issue.
Indeed, women represent only 17% of employees in the investment management sector and are less represented in more senior roles.
One participant in the study said, "I got to the point where I couldn't deal with the complete disrespect - just the culture, the attitude, the not being one of the boys, I don't want to be one of the boys."
Dr Oxenbridge said, "The research shows a very heavy and thick layer of glass at the ceiling of the investment management hierarchy."
Around one in eight women who participated in the study reported they had experienced sexual harassment at their current workplace.
"This is symptomatic of a broader workplace culture where women are disrespected and undervalued," added Cooper
The researchers sought to understand what business might do about these problems. Dr Oxenbridge said giving women the same opportunity to advance as well as equal treatment in work teams is key to building critical mass of women in investment management occupations.
The research findings point to the need for organisations to enable better work-life balance for parents working in investment management.
After being asked to identify the main problem for women working in their occupation, 52 of 116 responding women identified the lack of accommodation of working mothers' needs as a critical issue.
"It's important that leaders in these firms establish 'tone from the top' in showing genuine commitment to improving gender diversity in the sector. But it's equally important that this commitment plays out in the actions and behaviours of direct managers," said Dr Oxenbridge.
"Women in the sector are saying loud and clear that unequal treatment must stop.
"They need opportunities to advance and access to flexibility if they are to stay, and thrive, in these organisations."