A lawyer has detailed the HR structural approaches that have seen three luxury brands turn themselves into highly engaging workplaces.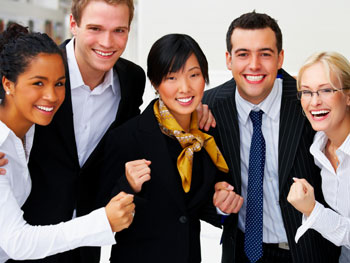 Luxury brands are home to some of HR's leading engagement practices, with Cartier, Louis Vuitton and Gucci all named as leaders by one law firm.

People + Culture Strategies senior associate Erin Lynch said in a seminar with clients this week these brands had become 'engines of highly engaged talent'.

While their approach to staff engagement might not work for all, Lynch said the techniques had ensured they attracted top talent within their industry.

Lynch said the three brands were first able to offer engaged staff with mobility, by offering opportunities at different house brands to hold on to staff.

Instead of losing their best talent to competitors, being open to providing fresh opportunities was often enough to provide staff with a 'fresh experience'.

"These three groups have the ability to move staff within different areas of their businesses and maintain their engagement," Lynch said.

This could also result in valuable cross-pollination of ideas and clients, she said, with top talent bringing their networks to the new brand or business arm.

The brands also have strong internal promotion schemes, with individuals earmarked in the schemes for management roles within five years.

An 'unusual' aspect of these programs are that the individuals were not told they are on a management track, which could lead to demotivation of their peers.

The luxury brands look at recruitment as a 'big thing', Lynch said, choosing to prime their young talent through education and management programs.

However, the groups also kept their eyes on the broader market, to see if they could recruit talent from other industries to provide a 'fresh set of eyes'.

"For example, LV brought in someone from Toyota, and that helps reinvigorate employees and makes them more engaged," she said.

Lastly, when talent does choose to leave for external roles, Lynch said that it is not viewed negatively, but that they are in fact kept within the family.

"They stay in touch with high performing and engaged employees, and
in most cases they say that if they learn by going to a competitor and then come back, it can be positive rather than negative," she said.

"The practices I have described have helped make these three luxury groups engines of highly engaged talent," Lynch told clients.