'Employee evangelists' could be your company's answer to a crisis, but it's up to HR to figure out how to train and educate them effectively.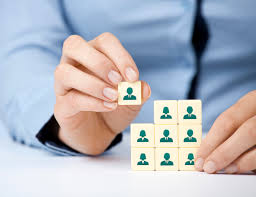 HR could have a role educating 'employee evangelists' who are willing to defend companies during periods of crisis in contravention of social media policies.
A recent communications crisis faced by
Amazon
has led to deep questions over whether employees should be trained up to defend companies online.
The soul-searching follows a key role played by one Amazon employee – Nick Ciubotariu – who honestly and comprehensively defended the firm online after a
New York Times
article damned the company for a brutal internal culture.
Ciubotariu's
LinkedIn
post turned into Amazon's first line of PR defence in the ensuing media storm, with the official PR response falling far behind.
Crisis communications expert Irina Efremova claims HR may soon have to grapple with the logistics involved in unleashing such 'employee evangelists'.
"It's often up to HR and internal comms departments to brief employees on social media policies," she wrote in an article for
PR Week
.
"Some companies simply include them in the online business conduct courses and briefly discuss them in new employee orientation sessions."
Efremova said HR would need to ask whether it makes sense to invest time in passing PR and communications knowledge around to "at least some key influencers among employees on a one-to-one basis" and to what extent.
Social media policies typically outlaw such renegade commentary on an employee's firm, in an effort to control the flow through PR teams.
Most large corporations have social media policies, but they face the challenge of ensuring that every person is
aware
of them to the point of really understanding what they mean. It's simply impossible for any employee to make a solid judgment without having in-depth knowledge of the company's strategies and not thinking through the potential consequences," she wrote.
In the case of Ciubotariu, Amazon followed after his post – which was eventually used by the PR team as part of its strategy – to outline the social media policy.
However, Efremova says Ciubotariu's role in the rolling wave of opinion and media coverage showed that the status quo may need adjustment.
"Should social media policies be adjusted to allow certain discussions of and reactions to, say, media coverage about the company, the company's products and actions?" Efremova asked.
"What is the most effective way to educate every employee of a large organization on do's and don'ts when discussing the company publicly anywhere outside of the office, including on social media?"
Efremova also asks if it's even possible for 'employee evangelism' to work in coordination with PR, or if that will cause it to lose it's emotive power.