We interview one CEO about how workplaces can inadvertently make mistakes in responding to domestic violence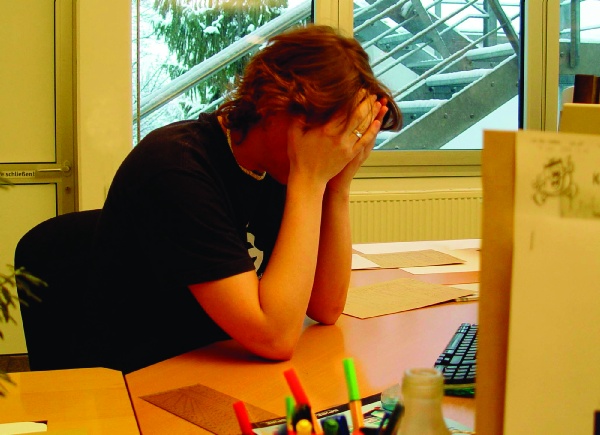 Managers and others leaders in organisations often have good intentions to help people experiencing domestic violence, said Michelle Grow, CEO of Davidson Trahaire Corpsych.
However, a combination of lack of awareness of the issue and the signs, lack of confidence to address the issue, and lack of knowledge of the support available, means that people often do not get the support they may require, she told
HC
.
Additionally, the organisation's policies and practices may not support the required responses.
Grow cited the statistic that 48% of the respondents to a recent workplace survey regarding domestic violence said that they had disclosed having experienced domestic violence to their manager at work, but only 10% of those found the response helpful (
HC
, 2015).
"It also takes someone experiencing domestic violence on average five to seven attempts to disclose their situation to anyone, so if the first instance is not positive, it can reduce the likelihood of the person disclosing again," she said.
Despite intending to assist employees, Grow added that workplaces often get the response wrong through either not taking the issue seriously enough and acting on it, or responding in a way that inadvertently adds more pressure to the person and their situation.
This could include trying to immediately remove the person from the workplace, or escalating the issue to emergency services or crisis support networks without the persons consent and approval.
"This course of action can actually potentially increase risk of harm to the person as perpetrators may become aware of this and the situation becomes exacerbated," she said.
"Support needs to be provided in a collaborative and consultative manner as people experiencing violence are very accurate assessors of their own risks and safety and need to be actively involved in the management of it."
Grow also emphasised that doing nothing is not an option.
"Instead, providing a safe, confidential space; sharing non-judgemental observations; asking if they are OK; providing reassurance about their job; and asking what the organisation can do to support them are all steps that can be very helpful," said Grow.
"Whatever happens, follow up and ensure support is continued and the person is linked in with the appropriate professional service."
Related stories:
Inside Konica Minolta's new domestic violence policy
Domestic violence leave under fire
How domestic violence impacts HR and employees