Addressing wage inequality in the workplace requires commitment and action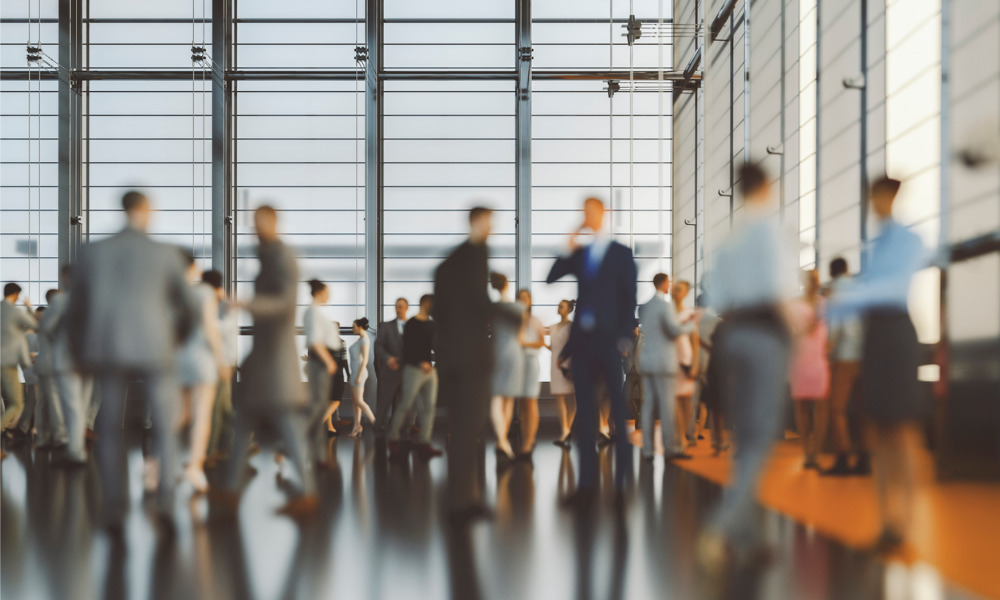 Gender wage inequality has long been a contentious issue in many parts of the world with Australia being no exception. It is a totally bizarre concept when you think about it practically – paying someone a different amount depending on their gender or even race – not their skillset or quality of work. It actually borders on insanity.
According to the Australian Government's Workplace Gender Equality Agency 2021 report, 'Australia's Gender Pay Gap Statistics' the gender pay gap is at lowest in South Australia at 7% but at its highest in Western Australia at 21.9%. Women on average earn $261.50 a week less than men, which equates to a 14.2% imbalance.
The biggest industry difference for gender pay gap is the professional, scientific and technical services industry at 25.3% while public administration and safety has the lowest pay gap differential at 7.3%.
"Addressing wage inequality in the workplace requires commitment and action," Madeline Hill, general manager, diversity and inclusion, Randstad Australia, said. "There needs to be comprehensive analysis of pay bands and job duties to assess any inequality that may exist and how pervasive it is within the organisation. Most importantly, this issue requires a proactive strategy to rectify the situation, including measurable outcomes and timeframes."
The Australian Government's report states that gender pay gap is influenced by several factors, including: discrimination and bias in hiring and pay decisions; women and men working in different industries and different jobs, with female-dominated industries and jobs attracting lower wages; women's disproportionate share of unpaid caring and a lack of workplace flexibility to accommodate these responsibilities, especially in senior roles; and women's greater time out of the workforce impacting career progression and opportunities.
Long-term strategy
"Deliberate long-term action is required to tackle this issue," Hill added. "Not many organisations have the means to address pay gaps all at once so one example of a long-term strategy is that a company might opt to put aside an annual budget to address the biggest gaps and then each year will take the company closer to removing that pay gap.
"It's important that the cycle doesn't perpetuate and that future hiring moves the organisation towards pay equality rather than compounding the issue; therefore, ongoing monitoring of the data is integral. However, it's not just base salaries that need attention - bonuses and commissions are also part of the equation. Organisations should have very clear and transparent guides and formulas for what constitutes bonus payments. 'Discretionary' bonuses, with no defining criteria, are rarely a good idea."
Hill believes human resources have an important role to address wage and salary imbalance by providing advice and implementing policies in an array of areas.
"Human resources plays a critical role in addressing wage inequality - from communicating the business imperative to act on pay inequality issues to coordinating comprehensive reviews and guiding the business forward with informed strategies and initiatives to address any issues," Hill added.
The report further highlights that in May 2021, the gender pay gap was 17.5% in the private sector and 10.8% in the public sector. Since 2001 the gender pay gap in the public sector has been lower than in the private sector.
During that time, the gender pay gap has hovered between 16.6% and 22.1% in the private sector and between 10.5% and 13.5% in the public sector.
"We attempt to identify wage inequality through regular analysis of our wage distributions by sorting it through position grade, gender, and remote/non-remote status," Maciek Kubiak, head of people at PhotoAiD, said.
"If we manage to identify unfair patterns that we may be causing accidentally, we plan to proceed through further equalization policies that can make our wage system fairer and more equitable without sacrificing the merit components associated with experience and impact."
While it may be impossible to address and fix the imbalance of gender wage inequality immediately depending on the size of the company, policies should be enacted as quick as possible to ensure the hiring process comprised of salaries and bonuses is addressed. A constant review of wage/salary imbalances, along with a timeline to even out the discrepancies, is also needed.
"If there is indeed disharmony in the office, the sources of this disharmony must be tackled, including through an investigation on whether salary knowledge is based on information that shouldn't be available or through word of mouth," Kubiak said. "In any case, it is advisable that all parties be heard and that further action be decided as a balance between business needs and the demands of employees."