We talk to Michelle Farrar-Eagles about her experience finding and sourcing talent for the summer period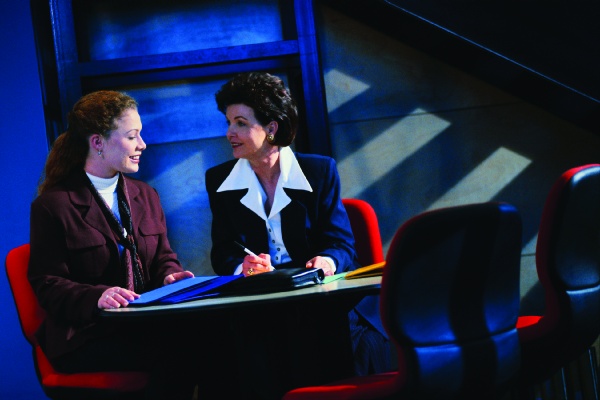 Video is providing job candidates with the chance to demonstrate skills that could never be expressed on paper. HC talks to GM of HR Michelle Farrar-Eagles about how General Pants Co is using new technology to find and source talent.

How did you find and source talent for the busy summer period?

I looked historically at how I've done summer casual campaigns in the past across various businesses and this year decided it was time to do things differently.

There had got to be a better way of finding talent and engaging with them rather than having to go through this monotonous process that's reactive, takes forever and is really impersonal. So we created a General Pants talent community with Livehire.

We invited people who had applied for roles with General Pants in the past to join our talent community. We also did a couple of targeted marketing campaigns on social media because a lot of our target employees live a large part of their lives on social media.

So it's a bit of a no-brainer to tap into where they are already hanging out and communicating socially with their friends. All they had to do was create a profile in our GP talent community. Once they had created a profile they could express interest in working at a store in a particular location.

We then introduced video interviewing as the first stage of the process. This enabled us to get to know who was interested in working at GP's on a more personal note, not just names on paper or a profile.

I must admit, we were a little unprepared for the amount of video responses we got. But it was a great experience. We got to see people who were really passionate about working at General Pants, had the right values, had the energy and who really wanted to work with us rather than just get a job.

How did you previously recruit employees?

It was a traditional applicant tracking system where everybody applied for a role online. We had about 150,000 people that applied for roles in about eight years at GP who we hadn't engaged with further beyond their initial application.

So we really wanted the opportunity to re-engage with them and find out where they were at in their life. Some of them may not have been suitable back when they originally applied but now may be perfect because they have obviously had further experience within that time.

What's an example of how the technological aspect of it was embraced?

We had some people answering questions about why they wanted to work for General Pants and they would say, "want me to turn my video camera around so you can see my wardrobe? It is all General Pants". And to get that level of engagement and excitement from them is contagious. They are the people we want to be as ambassadors in our stores.