There's a lot to learn with these hands-on workshops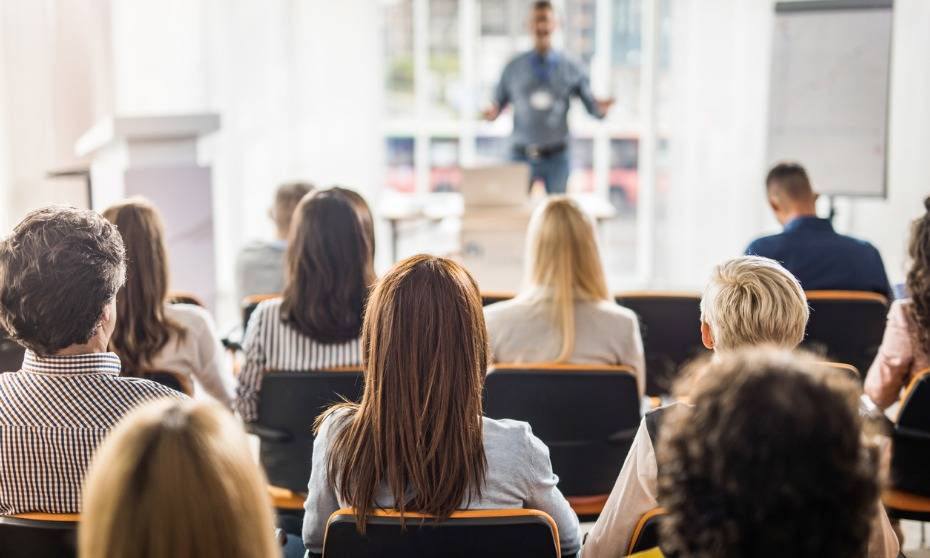 There's a host of hands-on workshops taking place at the upcoming National HR Summit – a two-day extravaganza split across multiple in-depth conference streams.
The workshops consist of 30-minute sessions presented by industry experts. They're the ideal way for HR professionals to boost their skillset and further their professional development.
The packed workshop agenda includes:
TUESDAY 26 MARCH
9:30am Game-changing trends in HCM technology (and how to make them work for your organisation) Presented by Mike Ellis – EVP Cloud Solutions APJ, Synchrony Global
Find out more and register
10:00am Change makers: How HR innovators are driving cultural change with inspiring and cost-effective engagement strategies
Presented by Kylie Green – Director of Consultancy, Reward Gateway
Find out more and register
11:00am How to design a future-proof learning strategy
Presented by Chris Broughton, Learning Expert and Sue Turk, Managing Director of Cornerstone OnDemand
Find out more and register
11:30am The three keys to successful onboarding
Presented by Jay Munro – Employer Insights Specialist, Indeed
Find out more and register
12:30pm Key elements of keeping employees engaged through your eLearning courses
Presented by Phillip Tutty – Head of Litmos APAC, Litmos
Find out more and register
2:00pm How the future of work is reinventing jobs
Presented by Adam Hall – Talent and Rewards Leader Australia, Willis Towers Watson
Find out more and register
2:30pm Streamlining the employee lifecycle
Presented by James Brennan – Managing Director, Kaltura
Find out more and register
WEDNESDAY 27 MARCH
9:30am How leaders connect, engage and inspire using business storytelling
Presented by Yamini Naidu – The world's only economist turned business storyteller
Find out more and register
10:00am The neuroscience of manager to leader in 90 days
Presented by Kristen Hansen – CEO, Enhansen Performance
Find out more and register

11:15am Are you a (management) accident waiting to happen?!
Presented by David Pich – Chief Executive Officer, Institute of Managers and Leaders
Find out more and register

11:45am How the use of video interviewing (VI) as a pre-screening tool is transforming the way organisations recruit
Presented by Jane Bianchini – Founder and CEO, Alcami Interactive
Find out more and register

12:15pm How to drive cultural change in your workplace
Presented by Rael Bricker – Director, Give your business the EDGE / raelbricker.com
Find out more and register
9:30am Transition to leading the HR team
Presented by Mandy Holloway – Co-Founder, Courageous Leaders
Find out more and register
There's also expo sessions on corporate styling, mindfulness and wellness in the workplace; free professional photos, networking and the chance to enter a $10,000 Grand Prize Draw.
For more information and to register, go to http://hrsummit.com.au/
The National HR Summit Australia will be held at Luna Park Sydney on 26-27 March 2019.