A recent investigation by the Fair Work Ombudsman found that one of Australia's largest hotels has been underpaying staff, resulting in a large pay out for the company.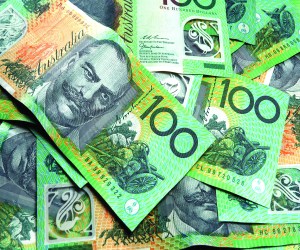 Housekeepers at one of the country's largest hotels are set to have their pay packets reviewed after an investigation by the
Fair Work Ombudsman
(FWO) found they are being underpaid.
The majority of the workers are young Asian employees in the country as either international students or backpackers on working holiday visas.
They are employed at the Four Points by Sheraton on Sydney's Darling Harbour.
The hotel does not directly employ the cleaners, but contracts its housekeeping services to a company called International Hotel Services, which also sub-contracts to a third company: Strathfield-based ATM Cleaning Management.
ATM began being investigated by the FWO in August 2014 as a part of a broader inquiry being conducted by the Ombudsman into cleaners' wages and entitlements at four and five star hotels.
It was discovered by Fair Work inspectors that the company had been underpaying 45 of its 65 housekeepers, and were failing to comply with minimum hourly rates, casual loadings and correct penalty rates for weekend, public holiday and shift work.
The company was also found to be taking unlawful deductions from the wages of some employees when they had made mistakes such as misplacing their nametags.
Two weeks' wages were also unlawfully deducted from employees' pay if they did not complete six months' service.
Additionally, the company was paying staff under the terms and conditions of the Hospitality (General) Award, when it should have been paying the workers under the Cleaning Services Award.
Cho Rok Jun, ATM's sole director, and Micky An, the general manager, made an agreement with the FWO to review the pay packets of all employees dating back to June 1 2014, and back-pay all outstanding wages and entitlements as well as reimburse unlawful deductions.
ATM co-operated fully with the FWO's investigation and agreed to sign an Enforceable Undertaking.
In addition to the back payment plan, the agreement requires ATM to:
Apologise in writing to all employees
Undertake workplace relations training on human resources, recruitment and termination procedures and payroll functions
Create proper employment records for all employees
Ensure all new employees receive the Fair Work Information Statement
Register with the Fair Work Ombudsman's My Account Portal
Engage independent auditors to monitor compliance with workplace laws in 2016 and again in 2017
Make a $2000 donation to the Cleaning Accountability Framework to promote compliance with workplace laws
The Cleaning Accountability Framework is a group of key stakeholders who are working with the FWO to ensure compliance and best practice within the cleaning services sector.
Fair Work Ombudsman
Natalie James
said that ATM's situation should serve as a reminder to business operators of the need to comprehend and comply with workplace laws applicable to their workplace.
"In this case, the cleaners are not directly employed by the hotel, but it now faces potential adverse media as a result of not monitoring the employment conditions of all workers on its premises," Ms James said.
She added that it also highlights the importance of understanding the supply chain when sub-contracting.
"In this case, the cleaners are not directly employed by the hotel, but it now faces potential adverse media as a result of not monitoring the employment conditions of all workers on its premises," said James. "Procurement managers must be mindful that any savings they make when outsourcing cannot come at the expense of sub-contractors underpaying the minimum wages and entitlements of their employees – in this case, young, vulnerable workers who would have had little understanding of their workplace rights."
Enforceable Undertakings were introduced by legislation in 2009 and the Fair Work Ombudsman has been successfully using them since against companies that breach workplace laws without the need for civil court proceedings.
In another
recent case
, a Federal Circuit Court judge warned employers that they are at risk of breaching workplace law if they outsource to cheap employment providers.