Dan Evans talks to HC about work hard and play hard culture, the evolution of HR's responsibilities and expertise, and "HR on steroids".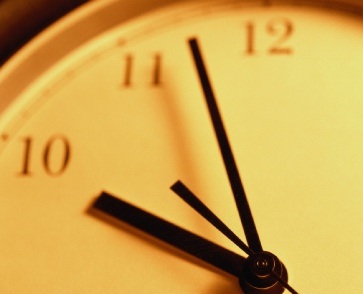 What's the best advice you've ever been given?
I can't remember who it was, I'm thinking it was one of my sports coaches as a kid:
"Don't regret something you didn't do, regret something you did and learn from it."
What challenges do you think HR will face in the next 10 years?
HR is going to face the challenge of being "old school". What I mean by this, is that if innovation and in particular, technology, is not embraced by both HR practitioners and businesses that employ them, they run the risk of falling behind those who do.
HR has evolved from an administrative function formerly known as "Personnel", but is now a true skilled area of expertise in businesses to ensure that Human Capital management is approached like any other area of expertise within the business. Finding innovative and cost effective means to streamline and remove the administrative and transactional burden from HR practices and redirecting these resources into strategy and innovation is going to provide any business a competitive advantage against those who do not.
As such HR and HR practitioners need to be the innovators and relied upon by the C-suite to find these advantages for their business, and encouraging this culture from the top down. The challenge is a mainstream change in thought that practitioners not only need to have a kit bag of best practice coupled with the soft people skills, but also strategic tools including technology, outsourcing and legal, always looking for a new and improved way of managing Human Capital.
What is the most interesting aspect of your role?
It's the exposure to variety, making every day different and the ability to see tangible results that deliver a genuine ROI for our clients. Delivering Outsourced HR solutions Australia-wide in support of over 5,000 employees, is like delivering HR on steroids. Working with a range of industries, business owners and company cultures, every day is different, particularly with HR being different things to different people.
The ability to change how HR can be delivered for businesses is very exciting, knowing that you are ensuring a level of best practice and compliance, but also a genuine ROI due to leveraging technology platforms such as
Employment Hero
and Power 2 Motivate, delivered through a transactional shared service hub supporting localised HR Business Partner support. What we are able to achieve is a true business partnership where our clients are able to concentrate on running their business, knowing that their compliance is met and have access to HR advice and strategy from someone who in entrenched in their business.
Predominantly working with SMEs who either don't understand the concept and value of HR Management and/or just think it's "recruitment". We are able to give them access to a corporate level of HR without the investment, and ultimately show them the value of an HR infrastructure and strategy to propel their business ahead of their competitors.
What do you feel is your biggest professional achievement to date?
I really don't want to sound corny, but I'm going to have to say it's my team. Made up of 24 HR Professionals ranging from HRA Assistant to Senior HR Business Partners. When I first started at EI there were only 4 of us based in Sydney, we now have a presence in all Eastern States, plus Adelaide and Perth. Putting this team together and seeing it perform on all cylinders with passion is immensely satisfying and inspirational. What strikes me the most is the creative and innovative thinking that goes on to solve problems and hurdles each day, the culture of the team promotes open thinking and the ability to take full responsibility for global improvements and mistake proofing of our service. It's very much a culture of work hard and play hard and a satisfying knowledge that everyone comes to work to ensure that their clients do not see them as an outsourced service provider but a genuine trusted advisor to their business.
How would you sum up HR professionals in two words?
Passionate Experts
Complete this sentence: If I weren't in HR, I'd be…
a ski bum.