A Queensland employer has become the first person to be jailed as a result of the FWO's actions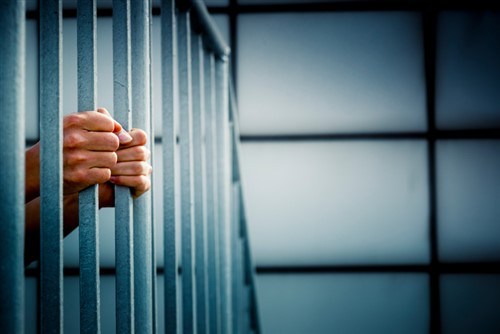 A Northern Queensland employer has become the first person to be jailed as a result of the Fair Work Ombudsman's actions after the agency pursued its inaugural contempt-of-court action.
Last week, Leigh Alan Jorgensen – who owns and operates Trek North Tours – was sentenced to a 12-month jail term and fined $84,956 for violating a previous court order.
Judge Salvatore Vasta of the Federal Circuit Court imposed the jail term after Jorgensen was found to have contravened a freezing order the FWO secured against his company in 2015.
Freezing orders were put in place preventing any movement of Jorgensen's or his company's assets until they complied with orders from the FWO regarding underpayment of five back-packers on 417 visas.
The orders were for Jorgensen to pay a $12,000 penalty, for his company to pay a $55,000 penalty, and for the five workers to be reimbursed in full, by 17 July, 2015.
Jorgensen eventually paid his own penalty and had the freezing order lifted but the penalty against Trek North Tours was never paid – nor was the any of the back pay owed to the employees – so the freezing order against his firm was never lifted.
Despite the restrictions still in place against his company, Jorgensen later transferred a total of $41,035 from two frozen accounts into his family trust account.
Judge Vasta found that the FWO had presented evidence to prove, beyond a reasonable doubt, that Jorgensen committed the offence and handed down the 12-month jail term and five-figure fine.
However, Jorgensen sought an urgent stay of the orders in the Federal Court and lodged an appeal against his conviction and sentence.
In accordance with her model litigant obligations, the FWO agreed to the stay on conditions and the Federal Court ordered Jorgensen's sentence be stayed and Jorgensen be released from jail on conditions, pending the outcome of his appeal.
A court date has not yet been set for the appeal hearing but an order has been made that it be expedited. Pending the outcome of his appeal, the Federal Court has released Jorgensen on conditions including that he surrender his passport, remain in Queensland and report to Police twice a week.
Fair Work Ombudsman Natalie James said the groundbreaking case proves her agency is prepared to go the extra mile in securing justice.
"We will use every lever open to us to ensure the integrity of the administration of justice and compliance with court orders imposed under the Fair Work Act 2009," she said. "This includes taking unprecedented new actions available to us across the legal framework such as this one."