As the Fair Work Ombudsman focuses in on employee underpayment across multiple industries, it's a warning to all employers to ensure remuneration processes and policies are transparent and clearly communicated.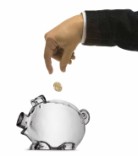 Following recent inquiries, employers in Victoria have had to reimburse staff over $70,000, after the
Fair Work Ombudsman
found that their employees had been underpaid at work.
Businesses were contacted by Fair Work inspectors and told that they were obligated to reimburse all of the money which the inquiries had revealed they owed.
Four employees of one company were paid $14,400 to reimburse them for allowances and weekend, overtime and shift work rates which they were underpaid for over a 12 months period. The investigation also found that a Stratford business owed twelve of its workers $14,300.
"These cases are an example of our fair and flexible response to employers who admit their errors, rectify any back-payments and put processes in place to ensure future compliance," said Fair Work Ombudsman
Natalie James
.
All employees were reimbursed all money owed without the need for further action.
Fred Schebesta, director of
finder.com.au
.com, told
HC
that there is no excuse for companies failing to remunerate employees.
"Not paying employees on time or as promised is unfair," he said. "It's your commitment as an employer to take care of employees' livelihood. Extraordinary circumstances – such as the business struggling financially – should be communicated to the employee in advance. I have very little empathy for employers who do not honour their remuneration commitments."
Schebesta also pointed out the importance of ensuring that employees are satisfied with the remuneration they are receiving.
"You need to be individual with this," he said. "The first thing to do is to analyse whether expectations of that employee are being met, and the contributions that the employee makes to your company. Weighing up someone's value allows you to tailor a good and fair remuneration package for them."
He added that when making decisions about remuneration packages, employers need to be clear about what is expected by both parties.
"The best way to ensure that the employee's remuneration expectations are being met is to be straight up with them, and explain your reasoning." he told HC. "Some people might have different expectations, so you need to have an open discussion."