The figure comes amid upbeat business sentiment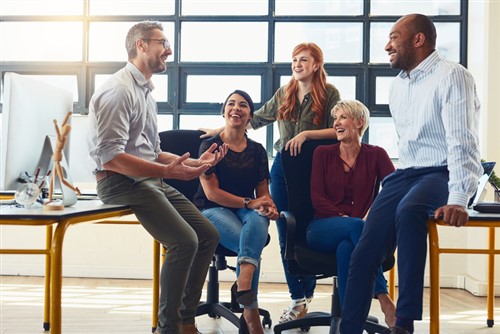 Employment conditions across Australia reached a record high last month in National Australia Bank's (NAB's) monthly business survey, amid overall above-average confidence among firms.
According to the bank's April figures, the employment index at + 13 was, on a trend basis, at its highest level since the polling began in March 1997. NAB said this is consistent with a robust rate of jobs growth, of around 24,000 per month based on historical patterns.
Similarly, the separate Quarterly Business Survey employment index – which utilises a larger sample – is also consistent with robust jobs growth. Figures from the Australian Bureau of Statistics show that the country's monthly unemployment rate has hovered at the 5.5% level since May last year.
"The improvement in the employment index was particularly welcome in the light of the ABS reporting a slowdown in jobs growth in recent months. Historically, the NAB Survey does a good job at looking through short-term cycles in the ABS data and so we think the labour market continues to improve," said NAB Group chief economist Alan Oster in a statement.
While the ABS employment data has softened in recent months, and the unemployment rate has been broadly unchanged for around a year, NAB believes the employment index, and survey leading indicators of labour market conditions all point to this being a temporary phenomenon.
On a broader level, business confidence for April increased by two points two +10, well above the historical average of +6. Apart from a boost from employment the index, business confidence was also buoyed by trading conditions and profitability.
Related stories:
Chief data officer reveals the importance of HR in data
'A huge potential workforce are not being utilised'