The positive ASX debut of an Australian HR technology start-up late last week provides evidence that employee engagement really is getting harder.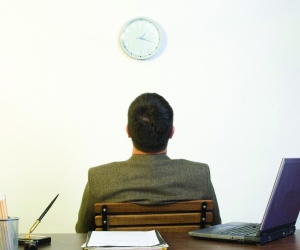 Continued difficulty engaging employees is a core reason for the early trading success of Australian HR tech start-up Reffind on the ASX last week.
The company, which promises 'the future of employee experience' via a mobile employee engagement app, debuted on the ASX on Thursday at $0.20 a share.
By market close on Friday and before trading opened this morning, Reffind's share price had jumped to $0.34 a share, up almost 60% on its IPO offer price.
Reffind is a mobile employee engagement app for smartphones designed to facilitate more efficient communication with large employee workforces.
Its entire business case is based on the fundamental assumption that 'employee engagement is getting harder', and that a 'disengaged and unmotivated workforce' can be turned around through the use of technology.
Targeted at medium-to-large companies with over 500 employees, its clients include Coles, Coca-Cola Amatil, AMP, Fuji Xerox, and Lion and Pacific Brands.
A number of household name Australian corporates and public entities are also currently trialling the product, including Qantas and Australia Post.
An investor presentation from the company claims current methods of employee communication and engagement used by HR are fast becoming 'archaic'.
As examples, it mentions the use of 'too many' long emails, 'endless' voicemails, mandatory training seminars, 'long and cumbersome' engagement surveys, and even 'death' by Powerpoint and webcast.
Rapid technological development and structural workforce changes are adding to the engagement challenge, Reffind claims, while employees themselves are now looking out for an employment 'experience', rather than a job.
The Reffind app aims to engage staff with simple forms of social media-style communication, including short and sharp updates and engaging polls.
This can include anything from involving employees in an upcoming Christmas party plan, to an impromptu 'pulse' asking staff if they had a good day at work.
Reffind also aims to aid recruitment by encouraging both internal and external job referrals, as well as education, by providing a new platform for training.
Reffind's IPO raised $8m in new equity capital for its ASX listing, and was oversubscribed, with $40m in demand from over 30 institutional investors.
The capital raised through the IPO is being used to fund the group's expansion into the US, where it will set up an office some time in the next four weeks.