In yet another case of social media causing workplace headaches, a US woman has been fired after tweeting comments made a group of men at a computer programming conference.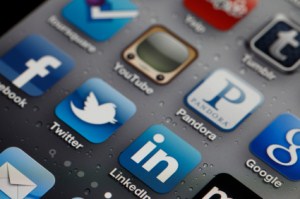 A US-based software developer was fired last week after a row over tweets she made at computer programming conference, and the incident has ignited debate around gender inequality in the tech world.
Adria Richards, now a former employee of SendGrid was attending the PyCon 2013 tech conference in Santa Clara on March 17 when she tweeted a photograph of a group of men sitting behind her, who she said were making sexualised comments about big 'dongles' and 'forking' – both of which are legitimate technology terms. She also listed the comments in an accompanying Tweet as well as on her blog.
The conference organisers later met with Richards and the men involved, all of whom reportedly apologised. "We pulled all the individuals aside. We got all sides of the story. They said she was right, and they were very apologetic," Jesse Noller, who chaired the conference, told AP.
Richards was dismissed from SendGrid for her conduct, and CEO Jim Franklin wrote on the company's website that while the company agreed with Richards' right to report the incident to Pycon staff, the way she did it was inappropriate. "Her decision to tweet the comments and photographs of the people who made the comments crossed the line," Franklin wrote in a blog post on the site. "Publicly shaming the offenders — and bystanders — was not the appropriate way to handle the situation." The company said Richards had jeopardised the company's business, and as such she could no longer be effective at the company.
Notably, one of the men in the photo was also dismissed from his job at San Francisco-based mobile game company PlayHaven. "PlayHaven had an employee who was identified as making inappropriate comments at PyCon, and as a company that is dedicated to gender equality and values honourable behaviour, we conducted a thorough investigation. The result of this investigation led to the unfortunate outcome of having to let this employee go," PlayHaven CEO Andy Yang said in a blog posting, adding that the company believes in the importance of discussing sensitive topics such as gender and conduct, and hopes to engage in discussion based on the facts of the incident.
So far thousands of tweets and online comments have been made in response to the incident.
How do you navigate the sensitive issue of advising employees on how to conduct themselves on social media?