A business has been accused of discrimination after refusing an employee's right to return to work after she took parental leave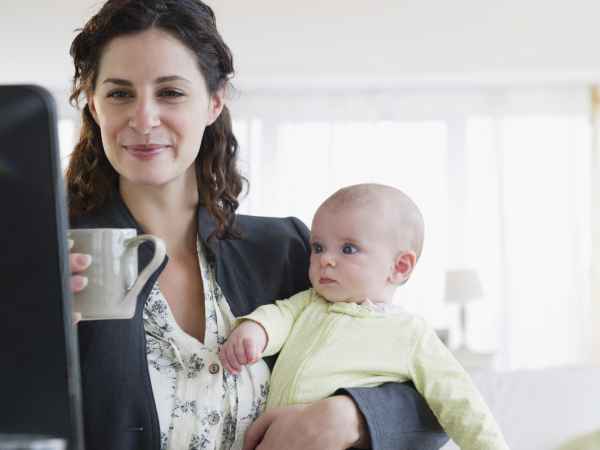 Austrend Foods and its company director and part-owner Denzil Godfrey Rao have been accused of discriminating against a pregnant employee.
The Perth-based food distribution company and Rao took unwarranted performance-management action against a sales executive after she fell pregnant with her first child, according to the
Fair Work Ombudsman
.
Moreover, they allegedly denied her right to return to work after taking parental leave and constructively dismissed the employee by giving her a pre-written resignation letter after she told management she was pregnant with her second child.
In early 2015, the employee informed Austrend that she intended to take parental leave half way through the year. The FWO alleges that a short time later, Austrend raised performance issues with her for the first time and issued her a written warning.
It is alleged by the FWO that Austrend's performance management action against the employee was unwarranted and a form of adverse action taken against the staffer in response to her declaring she intended to take parental leave.
A couple of months after receiving the written warning, it is alleged that the worker agreed to delay her maternity leave in order to help Austrend who were experiencing a staff shortage. The employee's formal leave period began one day before she gave birth to her first child.
The FWO alleges that in November 2015, while the employee was on parental leave, Austrend rejected her request to return to work with flexible working arrangements and advised in writing that the employee could return to full-time duties in April 2016.
The employee then fell pregnant for a second time and advised Austrend of her pregnancy in March 2016.
The FWO also alleges the employee advised Austrend that it was still her intention to return to work in April, however the company told her it was extending her unpaid leave until after the birth of her second child.
It is alleged that the employee then alerted Austrend that she had not requested an extension of unpaid leave and informed them that she had received advice that she was within her rights to return to work in April 2016 as originally agreed.
Moreover, it is alleged that Rao and Austrend responded by denying the existence of any agreement that she return to work in April 2016, raised allegations of performance issues and asked her to obtain a medical certificate as to her fitness to return to work.
The FWO allege that after the employee provided a medical certificate in July 2016, Austrend asked her to attend a meeting where she was asked to sign a Letter of Resignation pre-prepared by Austrend management.
The Letter of Resignation, which the employee signed, allegedly amounted to a constructive dismissal of the employee.
The FWO is seeking penalties against Austrend and Rao for alleged contraventions of workplace laws, as well as a Court Order requiring them to pay compensation to the employee for economic and non-economic loss.
Rao faces penalties of up to $10,800 per contravention and the company faces penalties of up to $54,000 per contravention.
FWO
Natalie James
said under the Fair Work Act employees have a lawful right to return to work following a period of parental leave.
"Allegations that pregnant women are facing discrimination in the workplace are of grave-concern and it is important that all employers are aware of their obligations under the law," she said.
"A 2014 report published by the
Australian Human Rights Commission
found that 49 per cent of mothers surveyed reported experiencing some form of discrimination during pregnancy, while on parental leave or returning to work.
"Under the Fair Work Act, it is unlawful to discriminate against employees on the grounds of pregnancy, race, colour, sex, sexual preference, age, physical or mental disability, marital status, family or carer responsibilities, religion, political opinion, national extraction or social origin.
"Discriminatory behaviour can include dismissing an employee, threatening to dismiss an employee, reducing an employee's hours, denying training and promotion opportunities or refusing to employ, promote or train an employee."
Related stories:
Pregnant TVNZ presenters criticised for continuing work
Fast-food chain to pay $720k in discrimination case
Proposed PPL changes could impact health of expectant mothers: Lawyer