Food delivery backpacks will serve as 'mobile billboards'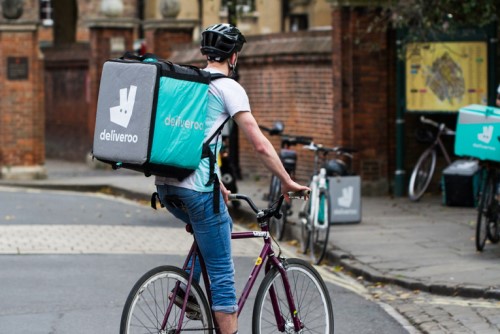 Deliveroo riders in the UK will be displaying the faces and details of missing persons on their food delivery backpacks in an effort to reunite them with loved ones before the holidays.
The delivery service is launching the Ride to Find campaign in December with the help of 500 riders in London, Birmingham, Bristol, and Manchester and the charity group Missing People.
In the UK, at least one person is reported missing every 90 seconds, the charity said.
"Our riders are at the heart of our business and are seen by communities up and down the country as they travel our streets to deliver food," said Deliveroo CEO Will Shu.
"It's amazing that our network of riders have volunteered to use our recognisable backpacks to create mobile billboards in support of such an important cause," Shu said.
"We hope that over the holidays, our Ride to Find campaign will help bring missing people home to their friends and family as well as raise awareness and funds for the Missing People charity."
The campaign will also allow customers to donate to Missing People through the Deliveroo app.
"The money raised by Deliveroo and their customers will help us to continue to search across the UK for missing people and support the estimated one million people who are affected by a loved one's disappearance," said Jo Youle, CEO of Missing People.