The jab will be compulsory from November onwards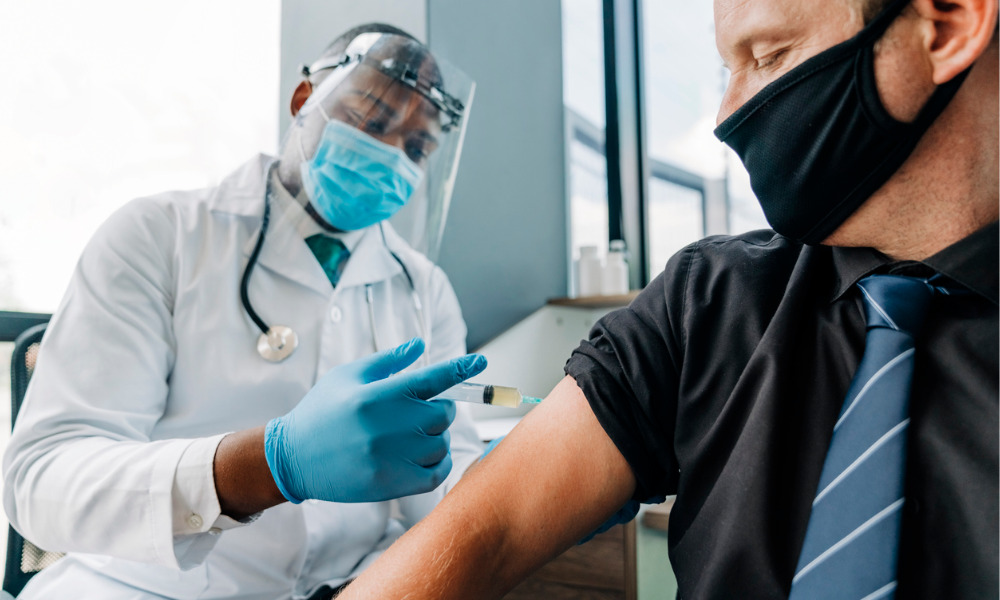 The COVID-19 vaccine will become compulsory for teachers in NSW from November onwards, health authorities have confirmed.
NSW Premier Gladys Berejiklian and the Education Minister Sarah Mitchell made the announcement on Friday as part of the state's roadmap for students to return to face-to-face learning. Teaching staff are the latest cohort of workers to be included in the state's mandatory vaccination order to combat the growing Delta variant, and will need to be fully vaccinated by November 8.
Berejiklian said teachers will be prioritised in the vaccine rollout with dedicated days for teachers beginning from September 6. It will also be mandatory for all teachers and high school students to wear masks once they return to face-to-face teaching. Mask wearing has also been recommended for primary aged children.
Kindergarten and year 1 will be the first groups to return from October 25. Year 2, 6 and 11 students will go back on November 1, followed by the remainder of students from November 8. Meanwhile HSC exams have been delayed until November 9, with results expected to be released in early January.
The expanded vaccine mandate comes as Pfizer eligibility opens up to all adults aged 16 and over. Year 12 students in the LGAs of concern have already been prioritised for vaccinations as part of the state's attempts to allow HSC exams to go ahead.
According to the Education Minister, a recent survey by the Department of Education which had over 50,000 responses found almost 80% of staff had already had one dose of the vaccine and close to 40% were fully vaccinated. Asked what would happen if a teacher refused to be vaccinated, Premier Berejiklian said they are "working through" how to deal with the situation.
"We are working through those issues but many nations around the world have mandated vaccines for teacher, even the US," she said.
Earlier this week, NSW announced all healthcare workers would be required to have the COVID-19 vaccine. They join all hotel quarantine staff and residential agedcare workers who have been included in a previous mandate. In the private sector, mandatory policies are also beginning to emerge. Qantas is the largest employer to announce a compulsory policy, with experts predicting other businesses will begin to follow suit.
NSW today recorded 882 new cases of COVID-19, and two additional deaths until 8pm last night.