It now has over half a million views on YouTube. But this political protest song could end up in termination for one folk-singing public servant.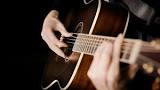 Tony Turner and the Crowd of Well Wishers is a band name that might only draw interest from Ottawa's local folk music scene at any other time.

But throw in a national election, a bureaucratic ethical code, Tony Turner being a public servant, and some provocative political lyrics, and you have an instant online hit – as well as a HR conundrum testing the limits of workplace policy.

Singer-songwriter Tony Turner, who is also a habitat planner with Environment Canada, penned and recorded a song called Harperman, which openly attacks Prime Minister Stephen Harper ahead of the upcoming election.

It includes lyrics such as 'Whose smarmy smile is a thin veneer?', 'Who preaches politics of fear?' and 'Who's the king of secrecy?', while the repeated chorus says that it is time for 'Harperman' to go – presumably on election day.

Since being posted on Youtube seven weeks ago, it has garnered over half a million views, and resulted in debate over how far the government should go to restrict the political speech and activities of public employees.

Only recently, HRM Canada reported that employees of federal departments were being reminded - in what were being termed "intimidating" internal memos - not to take political activities too far during the election campaign.

This resulted in the Professional Institute of the Public Service of Canada warning that employees had been unnecessarily pressured on political activity. The warnings detailing obligations are normal practice ahead of elections.

As a result of his Harperman tune, Tony Turner has been suspended for allegedly breaching department policy and restrictions on political activities. He is on leave without pay pending the department's investigation, which will establish if he breached the public service's ethics code's conflict of interest provisions.

The president of the Professional Institute of the Public Service of Canada came out in support of Turner, arguing that Turner's expression of political opinion did not impact his ability to undertake research as a scientist.

However, The Globe and Mail reports Ontario provincial public service head Tony Dean thought Turner had violated the apolitical nature of the bureaucracy.

Would you fire Tony Turner? Harperman's full lyrics

Harperman

Who controls our parliament?
Harperman, Harperman
Who squashes all dissent?
Harperman, Harperman
The Duffy handout incident
No respect for the environment
Harperman, it's time for you to go

Who's the king of secrecy?
Who has slashed the CBC?
No money for PTSD
Accuses good Judge Beverley

CHORUS

We want you gone (gone, gone)
You and your pawn (pawn, pawns)
No more con (con, cons)
Time to move on (on, on)
Get out of town (town, town)
Don't want you round (round, round)
Harperman, it's time for you to go

Who's the rogue in prorogue?
Whose party line must be toed?
Won't buy into climate change
Until it's sold on the stock exchange

Whose smarmy smile is a thin veneer?
Who preaches politics of fear?
Ignores the plight of native folks
Missing women, it's no joke

CHORUS

Who's dropping payload in Iraq?
Who passed the Unfair Elections Act?
Who's a two-bit controlling freak
Makes us feel the future's bleak?

Who muzzles all the scientists?
Calls troubled people "terrorists"?
Who wants the courts to just say yes?
Suppresses freedom of the press?